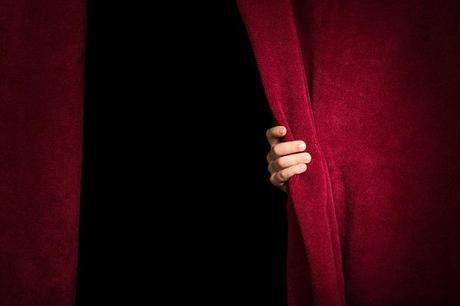 I was recently at a Reveal Party (this is a way to announce what the gender of a baby will be with those that will be important to this child's life). The get together was at a home in the country with horses saddled up, a Kubota to ride and acres to walk and take in the view. There was a large black box hung on the back porch with a white question mark tempting every one of the event to come. Old, newly made friends and family gathered together in different areas with roars of laughter coming from different areas. The group was diverse and everyone was having fun. Conversations were with anyone from 4 to 75 years of age. The surrounding was picture perfect, the mood was light and people were all there to celebrate. Everyone was looking forward to the main event, is it going to be blue or pink? This was always the conversation starter when approaching someone new. We all gathered together when it was time for the announcement as the happy couple released the cord and pink balloons, streamers and glittery things poured on their heads!
It was such a great day and enjoyed by all. Although this was a personal gathering, you can say that this was a successful, well planned event with a goal in mind for everyone to take time to share and be excited together. People have always fascinated me as I hear of where they come from, where they have been and what they want to do. Everyone has some information they want to share and people to share it with. With a little thought and participation, the concept of a reveal can be used anywhere to connect and celebrate.
We all know that work can sometimes get monotonous , so why not liven it up and get excited again? Let's have a Reveal Party! Get excited again about enjoying the company of your company. It is as easy as 1-2-3. One, find a common goal. Two, select a venue. Three, a reveal. It does not have to be work related, this is time to get creative! Our company reveal is the "Best Burger in Town". We picked 5 favorite local restaurants and once a week we go to lunch in groups of 2 or 3. When we return, we will give a score of 1 to 5 for each restaurant. Our reveal at the end is the "Best Burger in Town".
Seeing that black box with the white question mark is sometimes all you need. Take the time to enjoy each other and get to know the people that you spend just as much time with as you do with your family. Enjoy the company of your company and build a better team!