It's been awhile since I've linked up with Lauren for High 5 for Friday, but today...I'm baaaaack ;) Here are 5 things from this past week that I've enjoyed:
one. My cousin is gonna be in Nebraska this summer so some of the family got together Monday night to say our good byes. She's one of my best friends...I'm gonna miss her a ton, but I'm excited for her!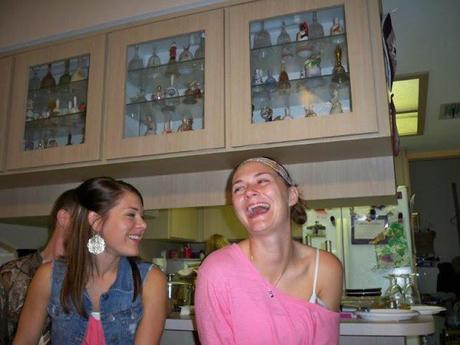 two. Adam took me fishing one day after work this week! The fact that it's daylight outside until like 8:30 PM makes up for the fact that it is deathly hot during the day. Summer has arrived!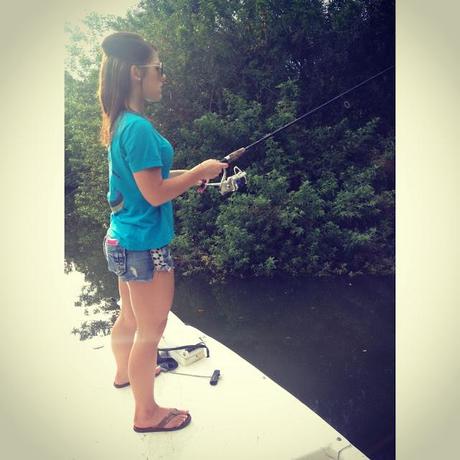 three. One of our good friends, Wes, moved to Oklahoma last year and he came to Florida to visit this week. Adam & I got lunch with him & his girlfriend and it was so nice getting to see Wes again and to meet Amy! They also saved the day and wrapped a wedding gift for us, because well...Adam & I suck at wrapping.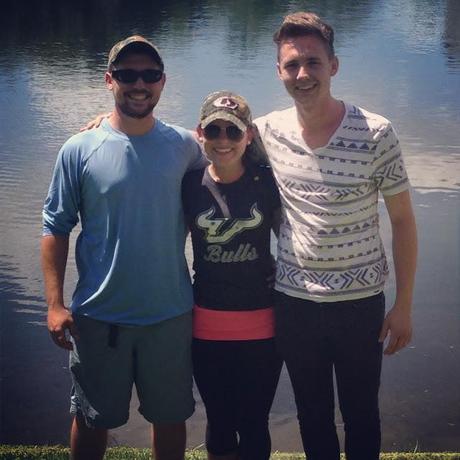 four. Last weekend we saw Rascal Flatts & The Band Perry...it was the second show of the Country Mega Ticket series...Brad Paisley is later this month...WOOO!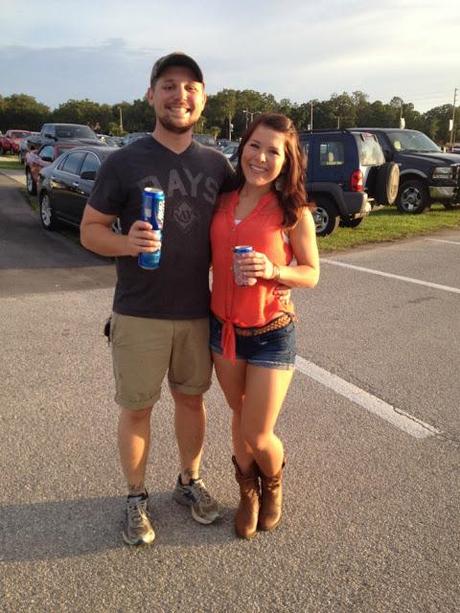 five. Today is the day that I'm getting a boob job. Sorry to be so blunt, but hey...it's how I do ;) You can read more about the surgery here. It's my first time having surgery....a little nerve-wracking, but I'm too excited to be nervous!
In the first picture I was holding up a "2" because that was my countdown that day...I tried to dress up for work every day this week to make up for me wearing comfy clothes all next week while I'm recovering. And the second picture is my last "meal" as an A-cup...ice cream. See, we all splurge sometimes!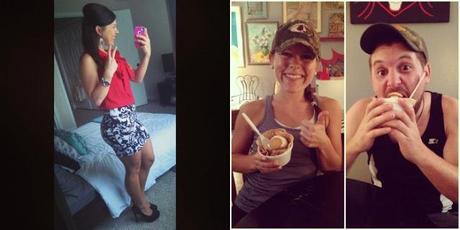 If you're reading this after 2 P.M. EST time then I am all done with surgery...I'll be spending the weekend laid up recovering...woo! Enjoy the weekend, lovelies :)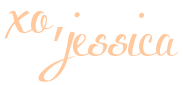 lovelylittlethingsblog.com