TheGirl:
Another book review, enjoy!

Originally posted on Of Musings and Wonderings: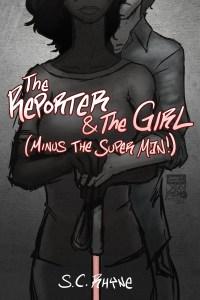 The Reporter and the Girl (Minus The Super Man) is the story of Sabrien Collins and Jon Sudbury, two people who couldn't be more different, who find each other through an online dating site, making sparks fly from the moment they talk.
It's not a love story. There's no fluffy, light-hearted romance here. Instead, it's more like watching trains crash, one you can see from miles away that you have no power to stop. Just got to stand there and watch two trains come hurtling towards each other, unable to stop.
The writing is interesting in itself. A little bit difficult, at first, but easy enough to get into after a few pages. It's a little jumpy, flicking between one scene and the next, but it works to add to the overall feel of this book, and in a way it makes it feel more realistic, as communication is mixed and misunderstood…
View original 412 more words