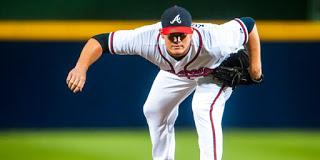 Dave Dombrowski promised big changes to the Red Sox this off-season, and made a big splash last night.
The Sox acquired four-time All-Star closer Craig Kimbrel from the San Diego Padres last night, for four prospects.
The Red Sox parted with blue chip outfielder Manuel Margot, who was at AA Portland in 2015. Also going in the trade were shortstop Javier Guerra, infielder Carlos Asuaje and left handed pitcher Logan Allen.
Margot and Guerra are both top ten prospects in the Red Sox system. Margot is the only one of three that played at AA or above last year. The Padres are rebuilding the farm system and trading away some high-priced talent after their 2015 plan went horribly wrong.
Kimbrel still as three years left on the deal he signed two years ago. It is also now clear the Red Sox are going the way the Kansas City Royals went, in having power arms at the end of the game. Koji Uehara will move back to the 8th inning (he was informed of the deal last night before it happened and is cool with his new role), with Junichi Tazawa going to the 7th.
Here's more on last night's deal from ESPN.
Well, the Sox got one of the game's elite closers without giving up any MLB talent, but had to trade one of their elite prospects. Gotta give to get.
More to come. Much more. Stay tuned.