If I wish really really hard, maybe this season…and this outfit…will be gone when I open my eyes.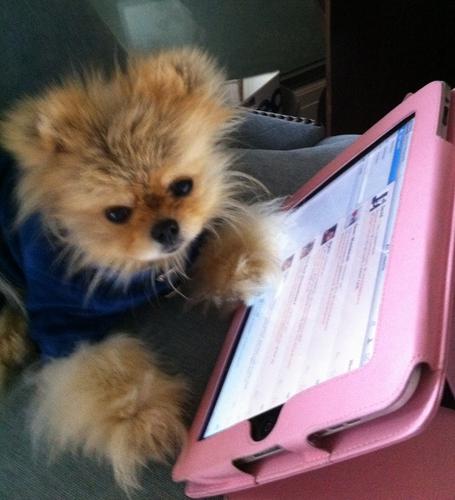 Dude…How do you spell PETA?
If Bravo TV can take nothing and turn it into an hour of television, then I guess it shouldn't be too hard to do the same with a blog post, right?  Here goes nothing…
The Real Housewives of Beverly Hills Reality Limo rolled up the driveway for a second season tonight, all shiny and expensive looking.  Only this time I'm betting the GPS didn't tell Andy Cohen that he would have to steer through a whole bunch of awkward and uncomfortable just to get that thing out of the garage.
The unfortunate and tragic suicide of Russell Armstrong had already put the entire season in limbo, and I can only imagine the scrambling that went on behind the scenes over the last month or so.  It's been well documented on every Inside Hollywood Entertainment Edition Outsider Flexing Mario Lopez Access Show that everyone at Bravo was getting paid time and a half while they bumped into each other 24/7 trying to figure out where to go next with the show.
Too soon?  Too much?  Too good to pass up?  People will argue until Infinity & Bed, Bath & Beyond whether the show should have aired this week.  Who knows.
Regardless, you knew it would be uncomfortable.  They were reediting the show and taking Russell out of the scenes.  Not to make light of the situation, but everyone wondered how that would be possible, since he was always there bickering next to Taylor.  Would the scenes not make sense any more?  Would they bleep out his name?  Would there suddenly be a CGI floor plant in every scene?
It is sad that Reality and Real Life collided for Russell the way they did, and we'll probably never know all the real answers.  I feel for his family…especially his daughter.  The network is tweaking the episodes that are already in the can, and then heading off course a little for the remainder of taping.
Speaking on the Today Show Labor Day morning, to what could only be described as NBC's third string team (whoa…enjoy the day off, Matt…) a few random housewives and a producer helped put the spin out there that the show is all about the 6 strong women, and not just a marriage that was on the rocks.  Then they mentioned the editing again.
Luckily for us, on the reality TV whackadoodle side of things, the RHOBH story lines never made much sense anyway.  I could edit the show with nail clippers and a VHS player from the attic and have it make more sense.  Since Bravo was still tip toeing through this episode, they simply took something uncomfortable, added in a lot of over the top nothing and a little more uncomfortable and called it The Season Premiere.
Money can't buy you class, but it sure lets you rent some crazy.
Adrienne was planning out her first dinner party of the season, because you know those Housewives like to throw down over appetizers.  She was hosting a bash to celebrate loony Camille having landed a cameo on the TV show S*** My Dad Says.  Dead silence.
That's right.  Camille got a job.
Since the guy from X-Men and Cheers dumped her sorry ass in the middle of Times Square, it seems she is regrouping.  Camille has decided that living in a home that requires a golf cart ride to the mailbox might be a little excessive for just herself and some random kids.
You think, Camille?
I really don't feel too sorry for her when I can vacuum my entire apartment and not have to change electrical outlets for the cord.  Wah Wah, Mrs. X-Grammer.
So Adrienne has the daunting task of standing in her kitchen with hubby Paul and (my new favorite character) Personal Chef Who Hates Everyone & Everything Bernie to pick out the menu.  That appears to be the full extent of her participation in getting a party put together.  This chick does not do iParty, thank you.  Paul has somehow managed to make his way through medical school and become one of the premiere plastic and reconstructive surgeons in the Entire Universe, but has never quite grown out of that obnoxious brother picking on you stage.  He apparently lives to aggravate his wife, and barely stops short of the wet finger in the ear swirly when it comes to driving her crazy.  Ouch.  Quit it.  Ouch. Quit it.  Stop repeating what I say.  Stop repeating what I say.
Bravo played it safe tonight and let them bicker about macaroni & cheese vs. chicken.
But at the end of the day, who really cares what you serve when you're washing it down with a $2200 bottle of champagne?  Shame on those of you who try and get your nickel deposit back on your A&W.
Taylor and Kyle met up for some retail therapy.  Not sure why every Housewife has to unload her deepest heartaches while clinging to a rack of dresses, but I guess that's a life I'll never live.  The whole show this season is going to feel like reading a book when you already know how it ends.  A little uncomfortable, again.  Taylor was going on about Russell, and I caught myself a few times yelling at the screen to bring her up to speed.  I'm not proud.  I'm going to assume that Adrienne has seen every piece of clothing in their walk-in closets, because both women needed new duds for the dinner party.  Little did they know that whatever they buy is still guaranteed to end up with sissy dog hair stuck to the back of it when they leave after dessert.
Because everyone knows that you can't really be Beverly Hills Fab without a pocket pooch.  A well dressed, emasculated pocket pooch.
See what you started, Paris Hilton?  Lisa has been showing off her boobs and her sissy dog Jiggy since the first day of taping, and it doesn't look like any of that is going away anytime soon.  That little ball of Gucci Fuzz even has a Facebook page…that people read!  I swear.  Not to be outdone, Adrienne went directly to the Pound and found herself a stray dog with no nibblies to keep up with the Vanderpumps.  Jackpot was rocking some dirty boy leather for the party, though.  He could totally kick Jiggy's butt if it wasn't always rubbing against Lisa's cleavage.  The potential for a bitch paw slap between the two puppies was pretty much the highlight of the episode.  Remember, I told you Bravo was playing it safe this week.
Everyone showed up for the dinner party in their best season premiere outfits, except for Kim…who may or may not be an alcoholic, and who may or may not be performing at The Grand Ol' Opry next weekend.  What the–?!  Where does this woman shop?  I mean, seriously.  Even Jiggy wouldn't be caught dead in that Rhinestone Cowgirl ensemble, and he has no boy parts anymore.
Cranky Bernie and three models who looked like they were in a boy band all served dinner to the troops.  Somewhere between the first course and the salad, the subject of Taylor's marriage counseling came up.  Again uncomfortable, and again you know how it ends.  I'm sure that some of these crazies are regretting some of the things that came out of their mouths over the last few months.  Sex tapes and Reality Shows always have a way of coming back to haunt you and ruin you.  Unless you're a Kardashian, of course.  In that case you just make more money and go on QVC.
During the whole dinner, Lisa's husband Ken held on to little Jiggy like he was afraid that thing would get washed overboard.  Even when he was calling Taylor weak for going to therapy he was letting the Jigster lap water out of the champagne glass.  Girl, that's just nasty.  A $550 glass as Adrienne was quick to point out, before her husband tried giving her a purple nurple and a noogie.  Quit it.  No you quit it.
After Gettin' Jiggy Wid It was done drinking out of his gold encrusted crystal glass, Ken finished the rest of it up with a quick chug.  Whaaa-?!  Do they share water bowls at home?  The table got a little uncomfortable again.  I swear, if Ken went down to lick himself I was going to switch to CNN.
And that's how you make something out of nothing.
The End.