Purchase the book on the iBookstore
"iPad Design Lab" trailer on Vimeo.
The EPUB version of book is HERE:
Now available: The EPUB version of iPad Design Lab: Storytelling in the Age of the Tablet, ready for download via Amazon.com for Kindle:
http://tinyurl.com/8u99txw.

Read the Society of Publication Designers' review of The iPad Design Lab here:
http://www.spd.org/2012/10/must-read-ipad-design-lab.php

Read the review from Dr. Pegie Stark Adam in her blog
http://pegiestarkadam.com/

TAKEAWAY:She designs umbrellas with something extra, but also garlic choppers, and teddy bear jewelry.  Making the unfashionable fashionable is her motto: meet talented Swedish designer Caroline Villard.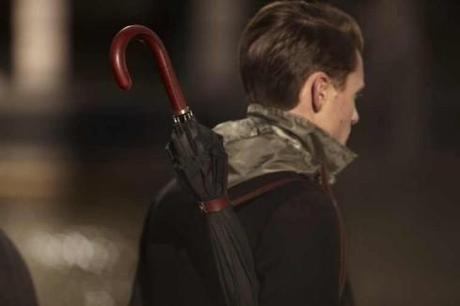 Here is the Rain Man umbrella designed by Caroline Villard.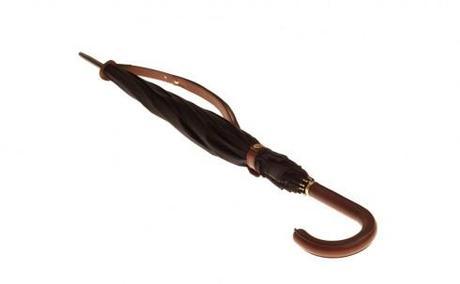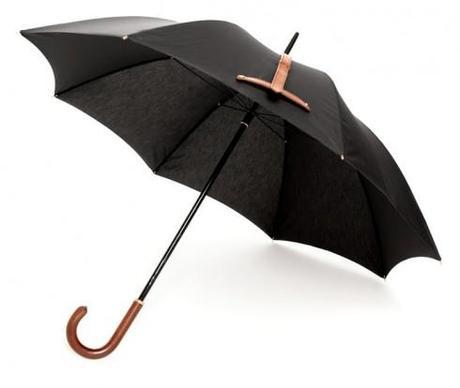 A clip from Singing in the Rain, the classic musical film, with Gene Kelly, one of Caroline Villard's many inspirations for her umbrella designs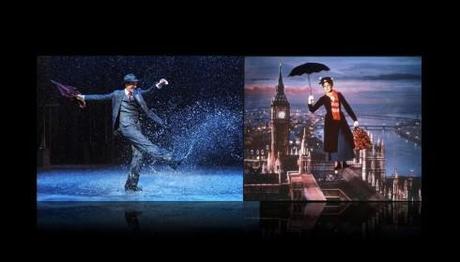 Both Singing in the Rain and Mary Poppins were films that influenced Caroline Villard's work

Sometimes, when strangers ask me what I do for a living, I usually tell them that I design newspapers.  Not that it is all that I do these days, but it is a succint and easy way to deal with the small talk that follows, and newspapers are items that almost everyone can identify with quickly.
Often, that statement elicits a response of surprise:
Oh, we never knew newspapers were designed
So, what a happy surprise for me this week, while attending the party to celebrate the first anniversary of Monocle 24 Radio in London.  Sitting across from me, Caroline Villard, a young and energetic Swedish designer from Stockholm, who designs umbrellas, among other things.
Indeed, umbrellas.
I imagine that there are umbrellas, and then there are designed umbrellas.  Once I took a look at the one Caroline was carrying with her, I knew that this was not just any ordinary umbrella, not the type you grab from the street vendor when the first drops of rain fall on your head.
"Hand made in Sweden," Caroline told me proudly.  "They are costly to make, Mario," she added.
I did not doubt it one bit. Just taking a look at the "rain man" umbrella and you knew this was close as an umbrella came to a functional work of art.
The stylish umbrella with something extra
You can see the shine of that Swedish craftsmanship quicker than you could sing the first few notes from Singing in the Rain, the Gene Kelly classic musical that is one of Caroline's inspirations.
Caroline tells me that, as a little girl, she was smitten by the umbrella that was Gene Kelly's principal prop in the musical.  She remembers seeing him on the big screen, tap dancing and splashing his way through that very wet pavement, or holding on to the street light, umbrella in hand.
And there was Mary Poppins, flying high with what else: the famous umbrella.
The Caroline Villard umbrella, Rain Man,  also has shades of other type of movies, as in thrillers: the umbrella she has designed has a leather shoulder strap that could make it look like a semi automatic rifle.
Dance. Fly. Shoot.  It is all part of the Caroline Villard umbrella magic.
But Caroline's design is not limited to umbrellas.She also designs everything from teddy bears and jewelry to, most recently, a garlic chopper.
"The giljotin garlic chopper is sold at Colette in Paris, the mix of fashion in food is on the rise….," she says.
Three questions for Caroline Villard: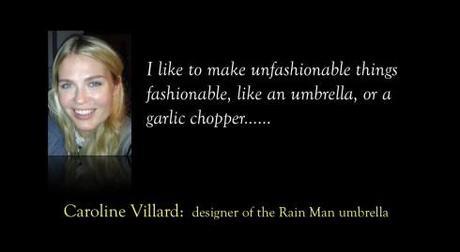 Mario:
What inspired you to start designing umbrellas?
Caroline:
As a designer I am always inspired by people. What they do, how they do, why they do it etc. If you have ever seen people on a rainy day in a big city you know what I am talking about. It is not a pretty sight.

The umbrella is for some reason the accessory we purchase in a rush from a convenience store. It was odd to me that people think about what shoes to get, what jacket to look handsome in even when the weather really wouldn't allow it.

Some of us even pack and plan our lunches. So why don't we make an obvious choice when purchasing an umbrella?

Especially in London where we are sitting now. My conclusion was that the product the urban man and woman needed to protect themselves from the rain was not available to them. In rain more than any weather things need to be practical. The shoulder strap on the Rain Man umbrella allows you to wear it across your back, over your shoulder to always be ready to protect yourself from the rain. The design , the leather strap and the handmade brass details make you look dapper and handsome even on a rainy day.
Mario:
What is the biggest challenge in doing do?
Caroline:
The biggest challenge for me is to ensure a high quality product for a decent price. I am an idealist, but raised in Sweden, with a very lutheran view on products and possessions. My biggest challenge is the dance between those two extremes.
Mario:
What is the big next thing for umbrella design?
Caroline:
My new collection featuring prints and an interesting new merger between materials. Not that it rains in Miami, but if it does you will be set with my new collection.

Finally, and well aware that we as designers complete our work and put it out there to be evaluated, I asked Caroline about her competition, her critics:
"You are right, I struggled with that, with dealing with competition, a lot in my early 20s. Now I'd like to quote Karl Lagerfeld after he decided to drop a long-standing rivalry with Yves Saint Laurent:
"I never compare, I never compete." (At least I try not to.)"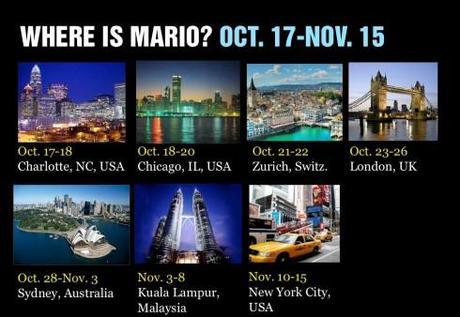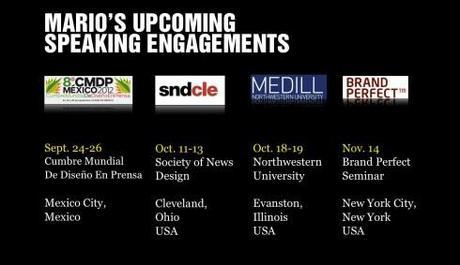 TheMarioBlog post #1126