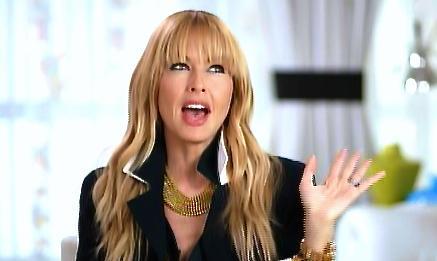 OhMyGod. I literally have the most fabulous son ever. Not even 2 years old and he can already stand up by himself in Louboutin heels.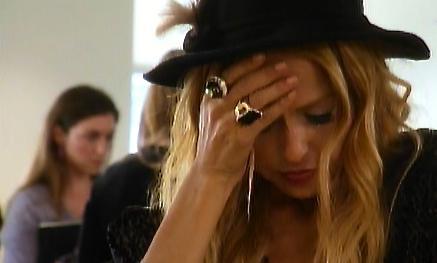 OhMyGod. Last night I Dreamed a Dream that Anne Hathaway cut my bangs. Have you seen her hair?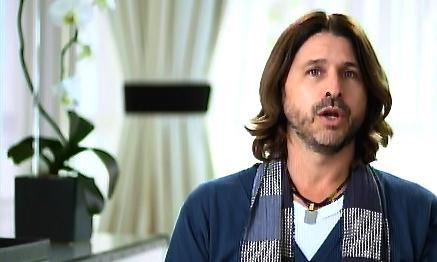 OhMyGod. No son of mine is ever going to have long hair, wear jewelry and women's scarves. Can you imagine? Dying.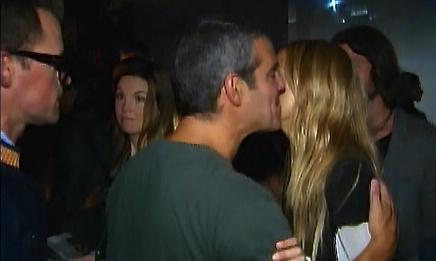 OhMyGod. Andy. If you ever run into Brad, can you be sure to tell him to kiss my a**? Muah!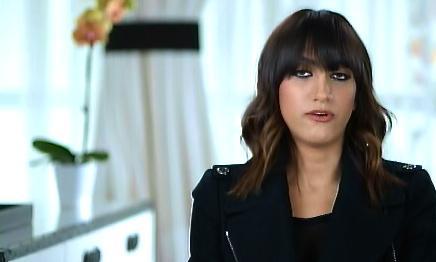 OhMyGod. I literally want this entire conversation to be over. And an Oreo. I really want an Oreo.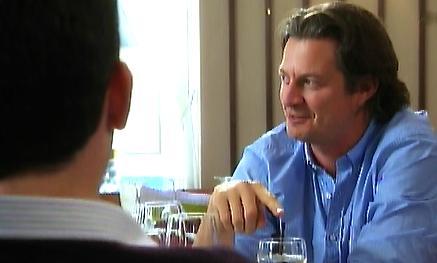 Dude. This is F'd up.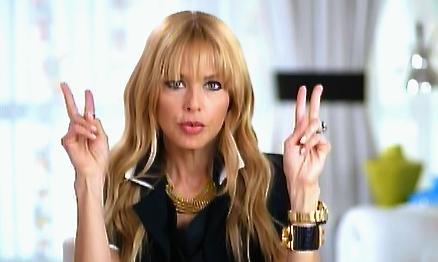 OhMyGod. Yes, I suppose that "technically" he's a boy, but have you seen the Fall 2013 Burberry collection?
Dying.
Literally.  Dying.
And out of practice.
Literally dying I'm so out of practice.
The Rachel Zoe Project finally worked the Season Five Runway this week and within the first two minutes it was clear that I really needed to brush up on my Zoe-isms.
Big Time.
Rachel & Co. have been off the radar for awhile and I forgot how totally Ba-na-nas this show can be once her 4th espresso mocha grandé kicks in.
Everything is big drama.  Everything is the End Of The World.  Everything is over the top.  Everything either makes you want to throw up in your mouth a little or is totally Maj.
Which is like Major, but way cooler.
Since we last saw Rachel, a lot has changed.  She is no longer just a stylist to the Stars.
Please.  That is soooo Season Four.  Now she is also a fashion editor, a couture clothing designer with an ever growing empire of equally dramatic office staff associates and a QVC accessory guru.
Because we all know that women can't live on Quacker Factory alone, right?
Face it…sometimes your blinking LED Santa sweater just screams for a luxe faux fur scarf and adjustable strap hobo bag that you can buy without ever getting off that couch.
And while the rest of us can't even hold down one job and still make it to Zumba class twice a week, Rachel somehow also manages to find time between Starbucks runs to be a Mom to Skyler Morrison Berman.
You remember him.  He's the little Boy/Girl fashion spawn that Rachel gave birth to last season after putting us all through what seemed like 24 months of Super Pregnancy.
Well, he's out now.  Out and Proud.  And werkin' it like a true fashionista, all dolled up in an uncomfortably GenderBlender assortment of bloomers and Burberry coats that are guaranteed to get him at least one black eye on the playground if Nanny Rusty doesn't get off her cell phone and pay attention.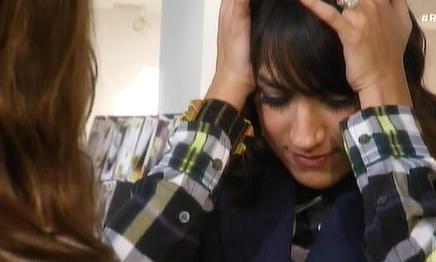 Seriously.  I have no clue where Mom is finding some of Sky's outfits.  Or those sparkly crystal surfer girl puka shell necklaces.  You know the clothes that never really belong in the Boys Department, and yet don't really belong in the Girls Department either, so they always end up in that Babies 'R Us back aisle with all of last season's markdown toys and diaper wipes?
Yeah.  There you go Sky Sky.  Who's my pretty Goy?
Goy.  See what I just did there?  I just turned Boy/Girl into one word.  And it's trademarked now, so don't even think it…
And don't be asking Rodger for any support on the whole Skyler thing, because Daddy appears to be going through his own mid-life crisis as we speak.
Last season's Bieber meets Muppets haircut is long gone and has been replaced with what one can only hope is some kind of transitional stage of growth.  I'm not sure what's going on up there right now, but if you missed the episode just swing by any independent bookstore/cafe in SoHo and find that one stubbly waiter who still listens to his favorite songs on a turntable while he's making jewelry out of old flatware and sea glass.
He's got Rodger Hair, too.  Literally.
VP of Rachelopolis Inc., Mandana Dayani, is also back for another round this season.  She's basically the black haired Taylor Jacobson, except that her hair doesn't get in her face as much.  Rachel cleaned house over the last few seasons, so Tay Tay has been long gone.  Just like Brad Goreski and now Jeremiah Brent.
Everyone knows all the dirt on Tay and Brad's less than cordial departures over the last few years, but nobody seems to know much about Jeremiah's whereabouts in the Land of Zoe.  The poor Sad Sack with the amazingly thick hair was fired and rehired last year and looked to have a promising career with a potential Zoe Home line, despite his nervous tick and inability to blink.  But then that never happened.
I wouldn't put it past Rachel to have enough pull in the biz to banish Jeremiah into some kind of Wardrobe Witness Protection Program, because nobody has heard much from the guy since we last saw him hyperventilating and putting together Skyler's IKEA crib.
Which is kind of a bummer, because I really liked the guy.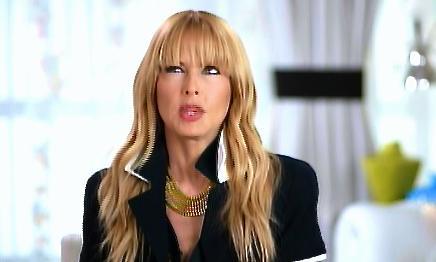 Actually, the last time Jeremiah really did anything truly newsworthy was when he got caught making out with fellow interior designer Nate Berkus in the Barneys tie department.  Turns out that Jeremiah has been dating Nate and they certainly knew how to undo a double Windsor that December day in Barneys, though I'm not sure I'd want to kiss someone who probably tastes like Oprah's butt.
OhNoSheDin't just go there.
Sorry, Nate.  I'm just jealz…no couple should have that much great hair power between them.  And with your tight pants and smiley face, I'm sure you could have done it without Ms. Winfrey.  You get a show!  You get a show!  You ALL get a show!    
But that was then.  This is now.
Mercedes Benz Fashion Week was fast approaching, and Rachel was prepping for her first ever Runway Show.  Which meant it was time to unleash the Drama Hounds.
Mandana and Collection Assistant Kelsey (…who seemed very nice but looked like she was cast on the wrong show…) were helping pull together outfits in the office.  It was the usual chaos that has ensued for the last four seasons.  Hundreds of shoes, racks and racks of sample sizes, thousands of empty Starbucks cups and Rodger doing his best to get in the way.
Sweetie.  Babe.  You know that thing where you don't talk until you're asked a question?
Oh, snap.  You tell him, Rachel.  Maybe you can even make some Chanel chandelier earrings out of his nibblies when you rip 'em off with your bare hands.
To make things even more exciting this year, Mandana Banana had developed a double bleeding ulcer, courtesy of Rachel Zoe, Inc., which severely cut down on her dietary options.  It certainly didn't cut down on her ability to Drama Queen any of her symptoms, but it did limit the amount of chocolate that she was allowed to digest as Rachel slapped her hand every time she picked up an M&M.
Even when Skyler waddled in and tried to put on high heels, Rachel caught Mandana trying to smuggle a Snickers.  That's right.  She didn't stop her son from slipping into some stilettos, but she did prevent her VP from a sugar crash.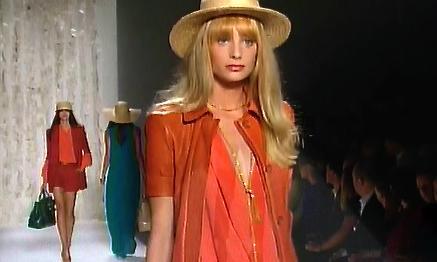 It was gonna be a long day.
Since Rachel was juggling two hats (…Stylist & Designer….Der…) she had to keep abandoning ship to run over and catch random runway shows.  First up was Marchesa at Grand Central Terminal during rush hour, where RodgePodge, Mandana and Rachel all got lost and ended up at that new Apple Store.  They missed the fashion show, but at least they didn't have to wait in line very long for the new iPad Mini.
The next morning, Rodger and his LadyMan Ritz Carleton Spa housecoat found a New York Post article that was not very complimentary of Rachel's new line of clothing.
Oh, Zoe.  He wasn't happy.
First, he apparently couldn't find his hair brush.  And now Page Six.  Rachel died a little, and then they got dressed.
Next up was the Prabal Gurung show.  Say that ten times fast.
If you DVR'd this fashion mess and can only watch 30 seconds, fast forward the box to this point just so you can witness Rachel's MAJ Bitch Diss of Brad Goreski backstage at Prabal.  The Majest of the Maj Disses.
Quit my company and talk smack about me, will you?  Wait till I run into you with Andy Cohen and then kiss him and walk by you and your flushed cheeks like you're invisible.
OhMyGod. Dead to me.
It was a Moment.  And probably a moment that happened so quickly that most people didn't even catch it.  But I have a gift, you know.  And I died a little myself.  After I spit out my Diet Coke all over my vintage Yves Saint Laurent smoking jacket, that is.
I'm officially going on record here and requesting that Brad make one random cameo stroll through each episode, kind of like a live action Where's Waldo, just so we can see how many different ways Rachel can Bitch Out on his pink face.  It gave me life.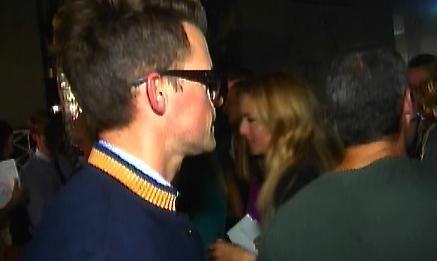 Then, for a brief second or two, we put down our Botox syringes and tried to inject a little testosterone into our face when Rodger met up with his Boyeez Neil and Daryl for some white wine.  Not exactly slamming brewskis at a Sports Bar, but Rodger's scarf was probably against dress code, so you get what you get.
The spritzers must have gone right to their heads, because Neil and Daryl tried to convince Rodger that his son was actually…ummm…a Boy, maybe…and that he should try and save Sky from the Pink Side.  The three of them had a few giggles at Rachel's expense as Rodger tried to justify her fantasy that Skyler was actually a gift from the French Embassy destined for frilly pantaloons.  Until his ankle GPS alarm went off, that is, and then Rachel tracked him down outside of the agreed upon office perimeter and the party was over.
With one day to go before the show, it was crunch time.
The white orchid floral backdrop wall that Rachel had visualized was not  working out too well so far, thanks to a pokey florist and budget constraints.  But it did give Mandana a chance to go so far over-the-top fab dramalicious that I think there might be an Emmy in her future.
I want this conversation be over.  More than anything in the World.  Even Beyoncé tickets.  OhMyGod.  Seriously.  It's orchids.  How hard can it be?  OhMyGod.
And then Rachel got bangs.
I know, right?  Craziest.  Thing.  Ever.
I realize this has been a long one, so if you have to go…go now.  Because nothing really mattered after Rachel got bangs.  That's all she talked about.  That's all anyone talked about.  I think CNN even covered it.
Odile the Hairdresser, who reminded me of Cloris Leachman in Young Frankenstein, convinced Rachel to get bangs.  And I think the Earth momentarily shifted off its access.
OhMyGod.  She was going to Oscar de la Renta's show.  With bangs.  Just.  Stop it.
It took him awhile, but even Rodger finally noticed she got a two minute haircut.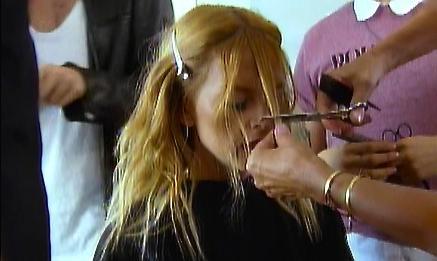 Babe.  Do you like them?
I Love.  Because that's how you say it in the Land of Zoe.  I Love.
Then she went to the Oscar de la Renta show, and told Oscar de la Renta that she just got bangs.  Oscar de la Renta Loved.
And Oscar de la Renta's show had so many Anne Hathaway Moments that Rachel almost blacked out, which I guess meant that she either wanted to do a piss poor job at hosting an Awards Show or wanted to shave her head out back by the dumpster.
Ok.  Fine.  You got me.  I'm not really sure what an Anne Hathaway Moment actually is if we're gonna sit here and nitpick the subject.  But there were a ton of them.
Finally, it was Runway Day!
Before the Zoe Show, Rachel and Rodger raced across town to see Michael Kors because she's kind of fascinated by his dangly ear lobes and wanted to show off her bangs again.  No lie.  Michael Kors Loved.
They all hugged and air kissed it out, and then Michael sealed the deal by stating that he had "plugged her Twitter," which sounded increasingly more creepy the longer I thought about it.  Nobody should be plugging anybody's Twitter if they're rocking that kind of Toddlers & Tiaras spray tan.  Thanks, but I'll pass.
And then Rachel actually got to put on her own show if I'm not mistaken.  I know she was backstage showing everyone her new bangs, and they were all dying a little and putting on lipstick, but I can't remember if anyone actually made it to the runway.
But they probably did.
And I'm sure it was Maj.
Now if you'll pardon me, I'm need to go and have my own Anne Hathaway moment.
I hope my Catwoman onesie still fits.
Dying.