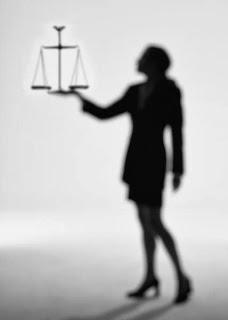 I
see that during my absence on holiday the long-running

High Court case between Mr and Mrs Young

reached a conclusion with Mr Justice Moor finding the husband to be worth £40 million of which he awarded the wife half together with a sum of £5 million towards her legal costs of £6.5 million.
Now most people might think that the outcome appears fair and certainly sufficient to satisfy most wives. Mrs Young, however, had argued that her husband is worth "billions", whilst Mr Young sought to maintain that he is penniless and to hide behind a bankruptcy order, purportedly dismissing a previous offer of £300 million to settle the case out of court as a bad joke on his part.
The figures in this case are, of course, substantial. Bankruptcy and/or hidden assets are nonetheless a feature of many cases. Lawyers will endeavour to make clients aware of the risks of pursuing cases with no guarantee of success, in circumstances where courts can only make awards based on cogent evidence. Also beware the Pyrrhic victory, discovering and identifying funds only for them to be clawed back by the taxman, Trustee in Bankruptcy or in settlement of a criminal confiscation order.
On paper and despite the extent of her costs, Mrs Young appears to be in pocket. However, she still has to be paid by her husband, a man who has already spent time in prison for failing to comply with court orders concerning disclosure of his financial arrangements. It may be therefore that complex enforcement proceedings (including abroad) now beckon, again at high cost and with a lack of guaranteed outcome.