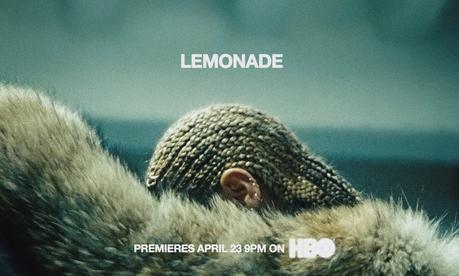 We missed the point.
We are now almost two months into the post-Lemonade universe, and it still seems the biggest public conversation the album has inspired is a debate about the true identity of "Becky with the good hair."
Look, I can't say I didn't have loads of fun with "Sorry" (the song in which Becky is infamously referenced) and Lemonade as a whole. "Becky with the good hair" was my entire Twitter bio for an obscene amount of time and I was undeniably entertained by the tabloid-worthy speculation about the state of Bey's marriage. I think we're all at least a little guilty of indulging in this type of gossip. But these conversations not only insult the integrity of Beyoncé's work, but also ultimately go completely against Lemonade's very purpose.
Beyoncé made the political message at the heart of Lemonade clear months before the album dropped when she released its explosive lead single, "Formation." This anthem is a powerful call-to-arms for women of color. It clearly laid the groundwork for a much-needed discussion about the role of black women in American culture beyond the feminist and social justice communities where these conversations have long persisted.
To be clear, Beyoncé is hardly the first artist or activist to push back on the stereotypes that plague black women — from their perceived sexual promiscuity, to nearly inhuman strength and controlling natures, to being entangled in dysfunctional family dynamics — and the oppression they create. But she has done a lot to publicly confront these stereotypes and prove women of color are done with this treatment. The star's last two albums, in which she clearly expressed her anger and embraced her sexuality, defied this oppression. So does the fact that she out-earns her husband, Jay-Z, a mogul in his own right.
Lemonade, therefore, should only re-assert and solidify these facts. And yet, the confidence displayed in Lemonade has still been perceived as overly sexualized. Songs that defiantly celebrate black women's autonomy ("Sorry," "Six Inch") have been interpreted as too violent. Lemonade's depiction of one woman scorned has been seen as the universal narrative of black families face— for which they are in turn to blame.
Not only does this misinterpretation of Beyoncé's message miss the point, but it also turns on the artist herself. We're prying open and "analyzing" a relationship for our own entertainment, rather than actually analyzing it in a way that will allow us to understand the many intersecting, oppressive boxes into which we force women of color, as she likely intended.
This reaction seems to indicate that we don't want to consider how Lemonade could actually change the conversation about women of color — and women overall. The mainstream media seems to resist focusing on Lemonade's political implications based on the work itself, but only if a middle-aged white guy decides to talk about how he thinks Beyoncé should shut up and sing.  Our mainstream culture refuses to talk about the points Lemonade makes about Beyoncé's ownership of her own sexuality and pain unless we're speculating about who she was throwing shade at in "Sorry."
Ultimately, we're infuriatingly looking at Lemonade through the very lens Beyoncé's trying to change. As a collective culture, we've judged this album it for its blackness and its femininity when the album's entire purpose is to force the collective consciousness to accept, absorb and embrace blackness and femininity. Even months after Formation and Lemonade, we're still doing wrong by Beyoncé. And that has to change.