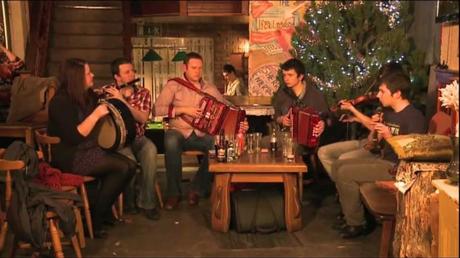 What does come to your mind when you hear the term 'Ireland'? Is it their tragic history that comes to your mind or is it their beautiful nature that you first think of? If you are the one who is fond of drinking then, you might be thinking of the Irish pubs and Guinness. Right? You will hardly find people who think of traditional Irish music or Irish made accordions when they hear the word 'Ireland'. This is really a very sad part.
However, a very interesting that about this traditional Irish music is that although people of Ireland do not give much importance to their traditional music, people from many countries especially Japan love to hear the traditional Irish music. Japanese people are also very much fond of Irish arts, Irish dance and Irish arts but they too are like the people of Ireland who hardly give any importance to their own traditional Japanese music. People in Japan, both young as well as adults seem to be least interested in their traditional music. They prefer the modern music.
Nowadays, if you ever visit Japan, you can hear traditional Irish music almost everywhere. But when I visited Dublin in the last summer, I could hardly hear the traditional music being played. I listened to the 'real' Irish music only in the pubs in Dublin. There wasn't any live performance of the traditional Irish music but the modern rock or folk music. Obviously, I did listen to the performance, I enjoyed it as well but this is not what I wanted to listen actually.
What I have seen when I visited Ireland is that most of the youngsters in Ireland are not interested in the traditional Irish music. The only thing that I couldn't understand is that why is Irish music not that popular in its own country but all over the world. Only sessions of the traditional music could be listened in local pubs. It seems that people of Ireland are no more attracted towards traditional Irish music.
Traditional Irish music actually shows the reason behind existence of music. It shows basis of music itself. So, whenever I listen to those sessions of the music or watch out the live performance, I feel that players are enjoying playing the music. And by seeing that, I enjoy too. This must be a real style of music. The best style is, both the listeners and players enjoying as well as sharing the same music.
Guest Author: My self Even, I live in Japan. I have been here for years due to my job. I also visit other countries of the world quite often. Travelling is my hobby. I also love reading books and meeting people of different cultures and places.