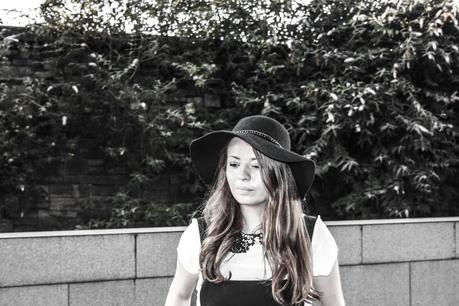 A few nights ago, many enjoyed the Olympics closing ceremony. Young and old gazed at their TV screens whilst holding their iPhone, iPads, laptops and (any other type of phone or tablet computer) reading Twitter updates! If I want to know something, news worthy or fashion worthy...Twitter is my first port of call. I sometimes wonder how I would live without it. Although I would probably be in the real world more and not in my tech bubble!  However, as great as the closing ceremony was, according to Twitter, the general consensus felt it wasn't a patch on Sir Danny Boyle's opening ceremony.
One of my favorite moments of the closing ceremony (aside from the Spice Girls) was the appearance of the

worlds top British supermodels

in beautiful British designs. 

British Fashion was displayed to millions of people worldwide in one closing ceremony, and that is the type of clever publicity that is necessary to make it to the top.
Designer fashion aside, it is almost back to school time. Now, as a fully fledged graduate, I haven't had that back to school feeling in a long time (as I'm always in work!). However, I do miss the excitement of going shopping with my Mum to buy new shoes, a new school bag and a new uniform. Upon seeing this pinafore, it immediately reminded me of a navy pinafore I wore to school. I wore it with a blue shirt and a navy and red striped tie. I don't think I would ever venture down that route again, as stylish as it was at the time. So I have a new grown up take on a classic black pinafore.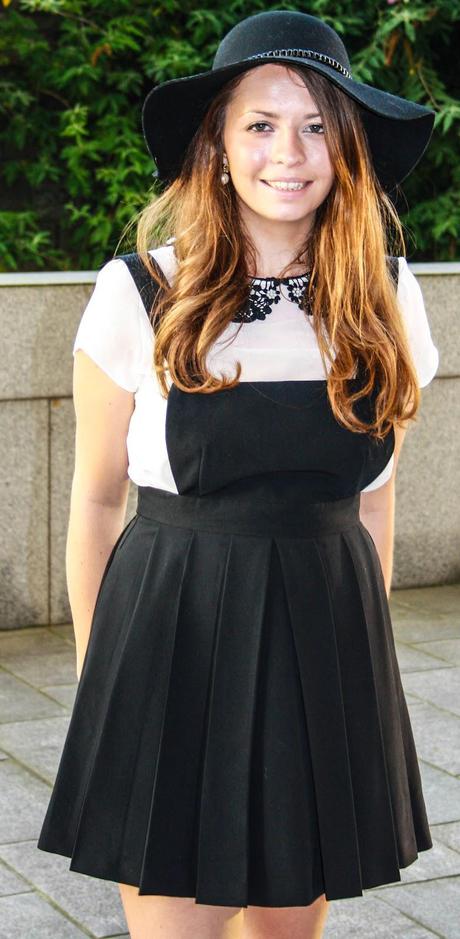 This is an outfit which you could wear to work, or make it more casual with a baggy tee. I top is from Primark and I love the detailed lace and pearl collar.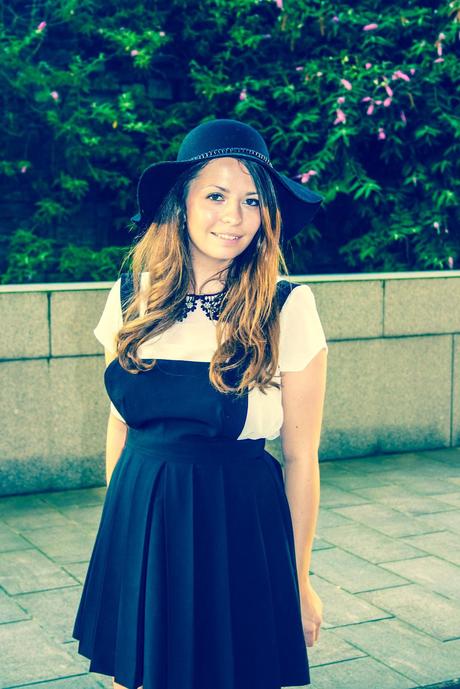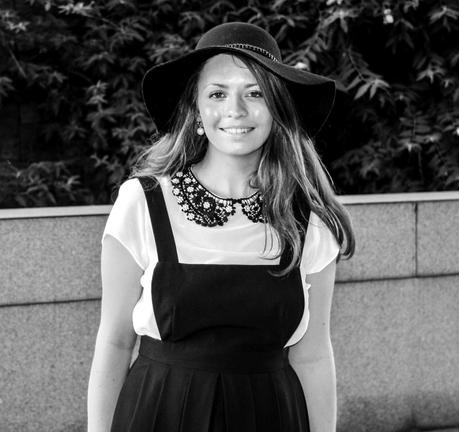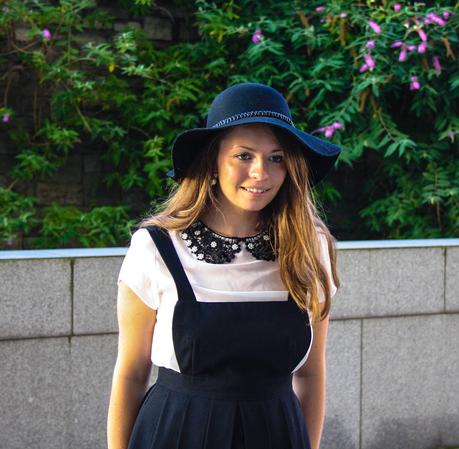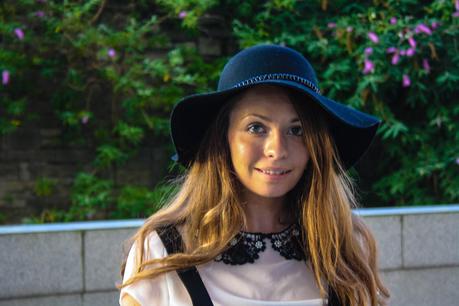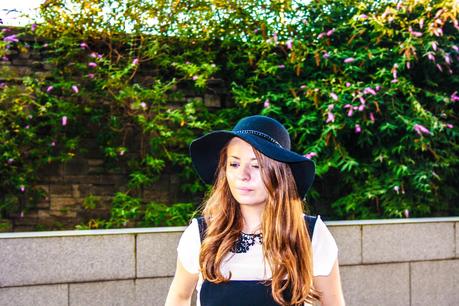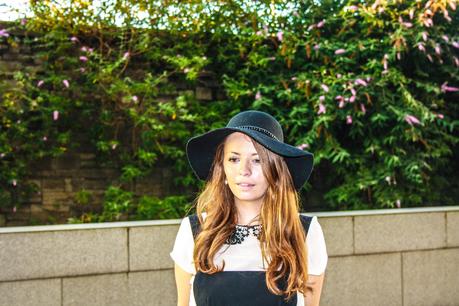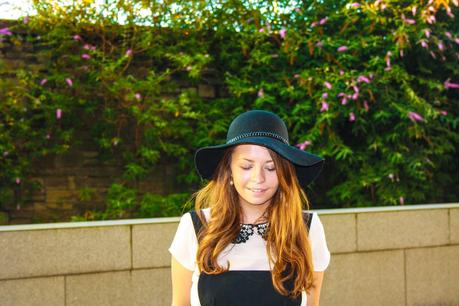 Pinafore: Miss Selfridge, Blouse: Primark, Hat:Vintage