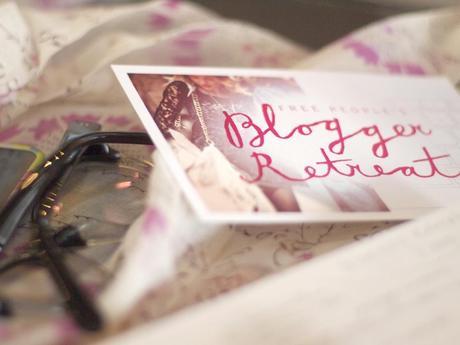 There are many perks to having a killer day job but a recent one was attending Free People's first Blogger Retreat (Free People is part of Urban Outfitters, which is the parent brand of Anthropologie, Terrain, BHLDN). Last Friday, women and bloggers from New York, New Jersey, and Pennsylvania traveled to Urban's home offices to hear BLDG 25′s Editorial Manager, who worked for Refinery 29 prior to Free People, give tips, advice, and suggestions for blogging.
In addition to her morning and afternoon sessions, where she covered everything about blogging – how to improve writing, post frequency, etc. – speakers such as marketing directors and site optimization experts gave their tips on the less glamorous side of growing a blog.
A chord that was played over and over during the retreat was the word resource. Provide readers with a resource; make readers leave with something that didn't have before. This was interesting because as a blogger, my resource is not tangible like the clothes Urban Outfitters sells. Not one of my readers can hold my resource, which could be knowledge via a pattern making tutorial or a laugh via a bad joke, in their hands. Also, my resource can't be scanned or bar coded. That was an interesting, but not a new, way to view blogging. I walked out asking myself, like I do with every post I publish, what am I giving to my readers? What is my product to them? Gosh, whatever it is, I hope you buy it. I'm not one for sales or markdowns. That's cheap.