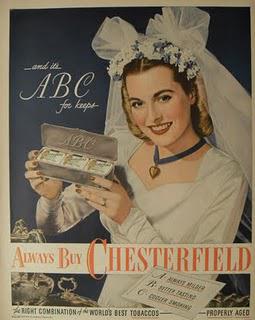 C
riminy. Buying a wedding gift is so much more complicated than it needs to be.
Back when I and my friends were getting married, you couldn't go wrong with dishtowels for the bridal shower and bath towels for the wedding. It was easy for the buyer and guaranteed dryness for the newlyweds. A win win.
As a bride, I registered for five things: china, silver flatware, crystal, everyday dishes and everyday flatware. I got very little of that, thank goodness, but instead got some much cooler stuff. Because back then, it was very easy to successfully buy a wedding gift. You would go into Strouss' or McKelvey's housewares department and pick a set of bath towels, have them wrapped in classy white paper, sign the gift card and you were ready for the hokey pokey and the dollar bridal dance.
Couples getting married now are most likely already living together. They've already thrown a bunch of dinner parties and are not bowled over by the idea of having a table set with fine china and dessert spoons. They have all the bath towels they need. So they register for everything they want for their dream house.
The problem is, all the good stuff gets snatched up by the overachievers. People like me, procrastinators and shopping-challenged, are left with the dumb stuff.
I have two weddings coming up. Both couples are registered at two different places each, which is great, but unfortunately all the good stuff on their lists is taken. For my nephew Rob and Sarah, all that's left for me is the Steel Meat Tenderizer, some cookie sheets, 2 loaf pans and a vase. I'm sorry, but I don't want to be known as The Aunt That Got Us That Meat Tenderizer That Was Mistakenly Put on Our Gift Registry. (
"When your meat melts in your mouth, think of Aunt Diane!"
)
They're also registered for a Dyson Ball DC25 Vacuum Cleaner. Good luck with that. I've been trying to get my husband - someone who is closer to me than flesh and blood - to buy me a Dyson ever since that Aryan guy came on TV and said
"the fest vacuum that doesn't lose suction"
in that compelling accent of his. I'm still stuck with my piece-of-crap Hoover, a machine that smells like a dusty plastic factory after an electrical fire. It sheds a different piece of plastic every time I use it.
If this newlywed couple gets a DC25, it's not going to be fair.
At all.
The other couple, my niece Amy and Dave, has almost everything from their registry. The scraps that are left are a molcajete (which I'm not sure, but I think is something that no one else in the South owns. And if I thought for a second Amy was going to actually use it correctly, I'd consider buying it for her),  a cooling rack, some carafes and a vase. Almost all of what's left is on sale. Even if I wiped out their entire wish list, I still couldn't spend as much as the competition (the other aunts), plus I'd never get free shipping.  And I'd be known as The Aunt That Cheaped Out and Bought Us a Cooling Rack, Some Carafes and a Vase. (
"When the cookies are hot and you get flowers, think of Aunt Diane!"
)
It's extremely important that I'm known for something better. Just last weekend, I used my blender and I thought of my Aunt Annamae. It was her wedding gift to me 28 years ago. Every time I puree something or make margaritas, I think of her. Just like every time I use my electric mixer and electric knife, I think of my Aunt Betty and cousin Linda, and every time I use my big wooden salad bowl, I think of my mother-in-law's friend Jody. I am still using these things and they're all as old as the hills.
I want that kind of legacy for myself with my niece and nephew. And I don't think I'm going to get it with a meat tenderizer. I may have to spring for the Dyson.