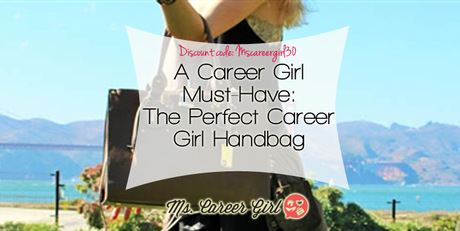 What is the one accessory every successful career girl must have? The perfect handbag.
The Natalie Tote by Robert Matthew combines style with functionality, allowing you to carry all of your essentials and simultaneously make a powerful fashion statement.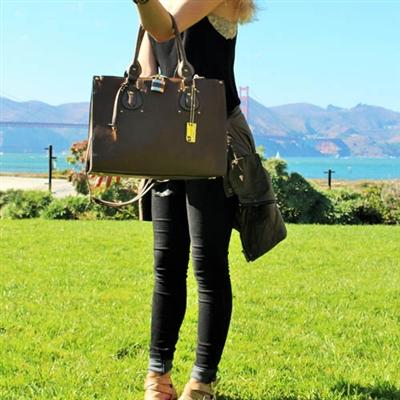 photo courtesy of RobertMatthew.com
This mid-size tote is beautifully structured, featuring clean geometric lines with gold hardware accents and an adorable pinstriped fabric lining. Handcrafted out of textured pu leather, this purse is both lavish looking and animal friendly. It boasts enough room to slide in a laptop, yet is slim enough to carry as an everyday purse. This is the ideal handbag for the busy woman on the go.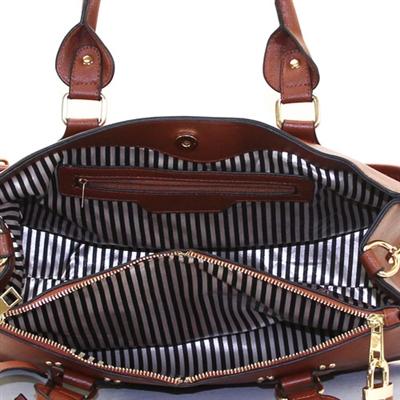 photo courtesy of RoberMatthew.com
This bag is an organizer's dream and features zippered pockets of varying sizes to fit any and all necessities. You can carry it as a tote, with the dual top handles leaving enough room to swing over your shoulder if necessary, or for some variety you can switch to using the removable shoulder strap (which is also adjustable). The versatility is awesome.
Compliments will just NOT STOP COMING when you carry the Natalie! I love this purse, and recommend it to anyone who asks me about it. I usually opt for a black or tan color when choosing a bag for frequent use, but in this case I decided to switch it up and picked Vibrant Rose for a bold punch of color. I am so glad I did! The red makes the lines of the bag stand out and the purse becomes a statement piece that everyone takes note of. Looking for some other ideas on how to get noticed in the workplace? Check out these 5 tips.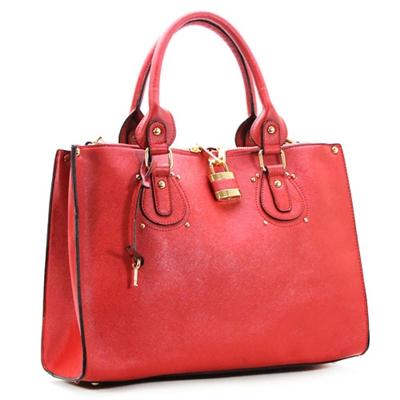 photo courtesy of RobertMatthew.com
Another fabulous fact about this purse is that while it is priced at only $189.00, it actually appears much more expensive than it actually is. (Added bonus for you career girls, you can use the MSCAREERGIRL30 discount code to get your own!)
A career girl is only as strong as the tools she carriers, and I can tell this one will be durable and long-lasting, making it a smart investment. I like my fashion accessories to hold their value, and Robert Matthew does not disappoint. If you would like more ideas on valuable tools to have in your professional arsenal, read this.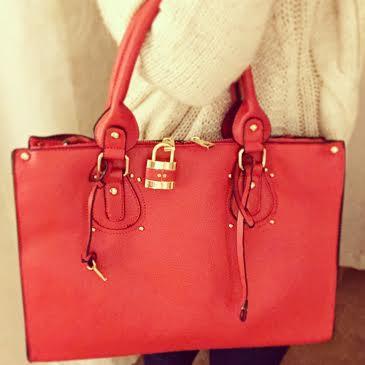 It's stylish. It's functional. It's vibrant. It's classic. It's the perfect career girl handbag!
MCG Book Pairings: Handbag Health Guide - Natural & Easy Solutions for The 20 Most Common Health Problems of Women in the Nineties