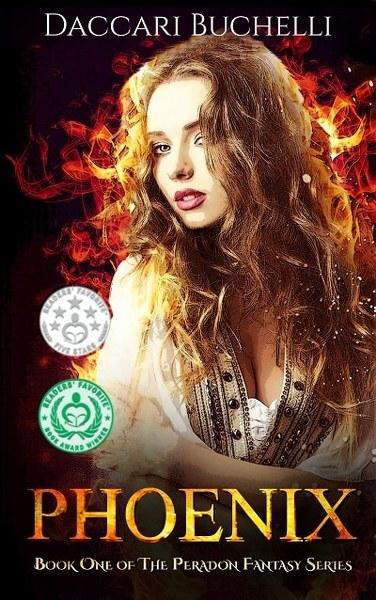 Phoenix
The Peradon Fantasy Series Book 1
by Daccari Buchelli
Genre: YA Fantasy
No power is greater than the one you're willing to sacrifice. 
Princess Violetta Flame lives her life according to rule, but those rules require her to pay a heavy price. Haunted by a devastating loss, she longs for freedom. When a handsome ruler takes a special interest in her, she senses greater things lie ahead, but behind the handsome façade lies a dark secret – one that can usurp her efforts and cast her back into the life she detested.
The throne was never promised to Emperor Ryore Frost, but now that he has ultimate power, his world is filled with possibilities. Citizens bow at his feet, but their fleeting adoration is no match for his obsession with the young Flame Princess. As his feelings for the staunchly independent princess grow, a new threat emerges, bent on undermining his efforts and betraying his sensibilities.
When past tragedies, malevolent behaviour, and strong wills collide, which will reign supreme?
Add to Goodreads
Amazon

*

Apple

*

B&N

*

Google

*

Kobo

*

Smashwords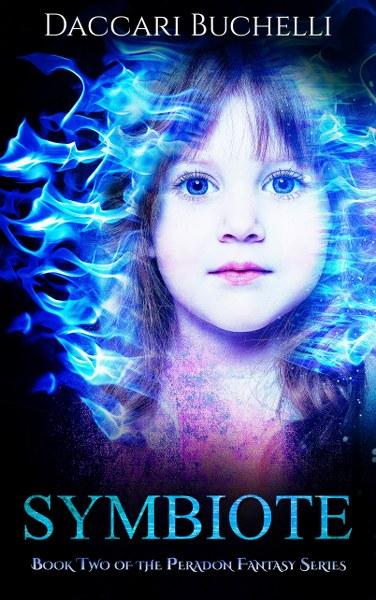 Symbiote
The Peradon Fantasy Series Book 2
Releases December 25th, 2017!!
In order to save the ones you love, you must be prepared to risk it all.
Five years have passed since that fateful day at the Frost Estate and Violetta fails to shake the memories of her husband's demise. Her daughter Elinor cannot know of the part she played, but that is only one of the Flame Queen's problems.
With a mysterious storm blanketing the whole of Peradon, Violetta, with the help of Lord Jork and Xyhoni, sets out to uncover its source. The last thing she expected was for her only child to vanish and for a troublesome rumor to be circling Peradon.
At her wits end, Violetta must journey through the four realms in search of anyone who can help to find her daughter, but- is she willing to accept the help of a traitor?


Goodreads

*

Smashwords





'There's no use hiding. I know you're awake.'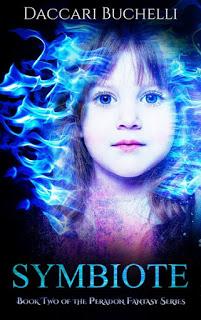 Elinor's insides squirmed. A cackle rose, misting the air as the figure drew close.
'Surprised I could tell?'  Elinor glanced their way, shaking her head. 'No?'
From her place in Dante's arms, she caught the salmon-pink of a pair of lips. The surrounding skin was pale and covered with prickles of dark hair, yet the figure's eyes remained a mystery.
'Who are you?' she whispered, more to herself than the figure before her.
Thin lips broke into a wide grin.
'That is not your concern.'
It was hard not to stare at those teeth: every one of them shone like a dazzling pearl, reflecting the tiniest glimmer of light.
Elinor felt Dante's arms tighten around her. He didn't speak- didn't need to. She saw the fierce light in his eyes before his body shook, his power unleashed.
Dante collapsed at Elinor's feet. Her eyes darted over his head, chest, arms, legs, and back.
'I don't understand,' she whispered, 'What did you do?'
She turned to her captor, sensing anger burning within. This feeling scared her: it reminded her of the day she was taken, the day her power consumed her chambers, the day the storm came into being.
'Please, let me out.' Elinor felt hot tears trickling from her eyes as her fists banged against the invisible walls. 'I want to go home! I want mama!'
The cloaked figure didn't move. Their lips were pressed into a tight line- a look that sent goose-flesh across the princess' arms.
'There will be no leaving,' snarled the figure, 'Unless, as I suspect, you have the means to escape.' They took in the sight of her puckered brow, their feral grin stretching, content to swallow her whole.
'I know the powers you wield, child, and what will happen if they are discovered.'
Elinor's insides squirmed. People wouldn't understand- that's what mama had said. Elinor had heard what some of the citizens called Mama- a demon, the Phoenix. She had no idea what they meant, but it didn't stop the remarks from hurting. Mama was a good person. She didn't deserve to be treated like that.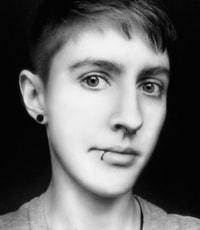 Born in 1993, British writer Daccari Buchelli spends his time focusing on his favorite genre, Fantasy. Having developed an early love of literature, he became determined to create his own magical wonderlands for fellow readers to explore. He spent his teenage years working on several Fantasy novellas, which he has yet to release to the general public. 
He has since released the first book in a new Fantasy series, which revolves around young royals and the elemental magic that they possess. As an active member of the LGBT+ community, Mr Buchelli hopes to help reduce intolerance and bullying by promoting acceptance and understanding of those different to ourselves.
Website

*

Facebook

*

Twitter

*

Instagram

*

Pinterest

*

Google+

*

Amazon

*

Goodreads

Follow the tour HERE
for exclusive excerpts and a giveaway!


a Rafflecopter giveaway