One of the really great parts of traveling to different countries is seeing the people. The citizens, visitors, workers: old and young are all a large part of what makes traveling so much fun and interesting.
Una bellissima giovane donna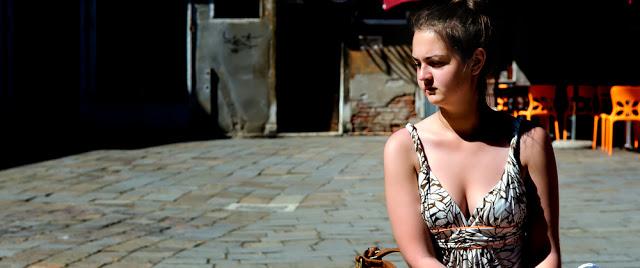 I saw this man sticking his head out a door to smoke his cigarette.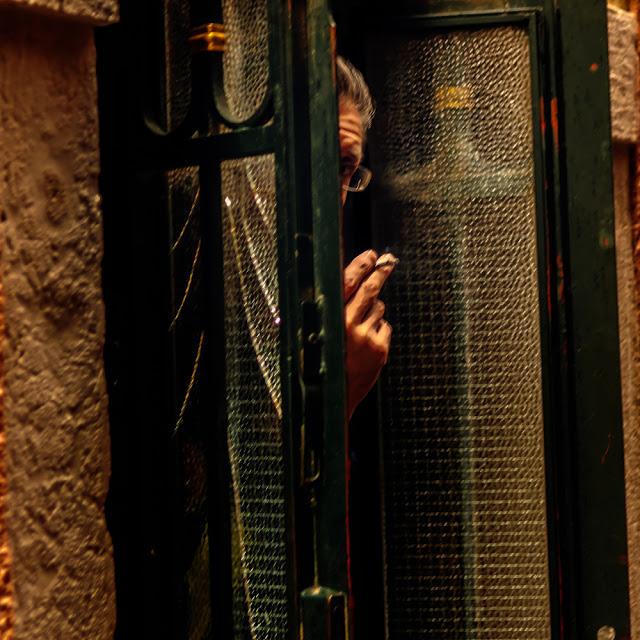 A waiter from Cafe Florian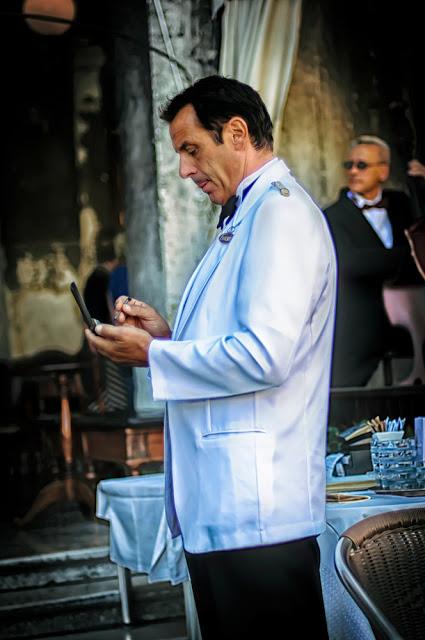 This gentleman was out fishing one early morning.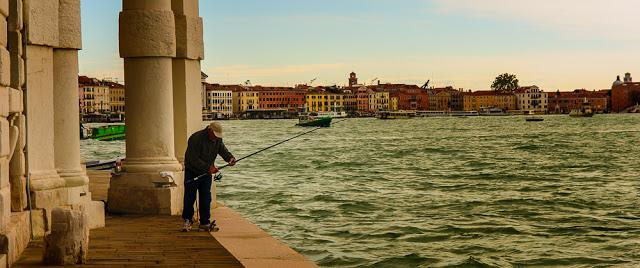 The gondoliers of Venice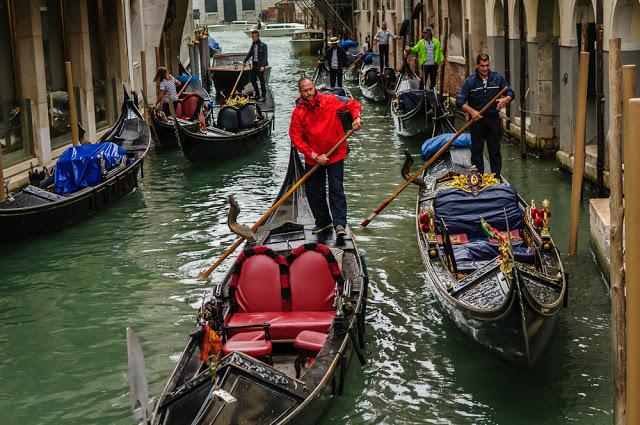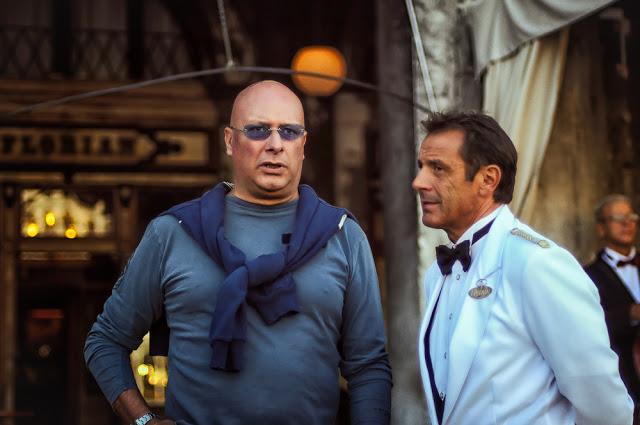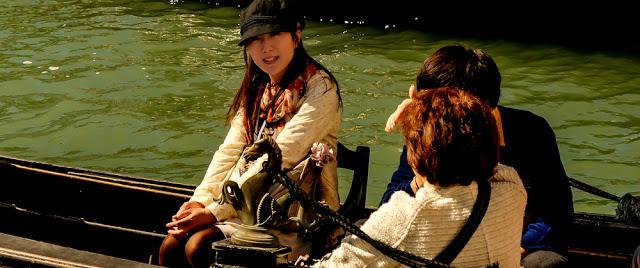 Shopping in the early morning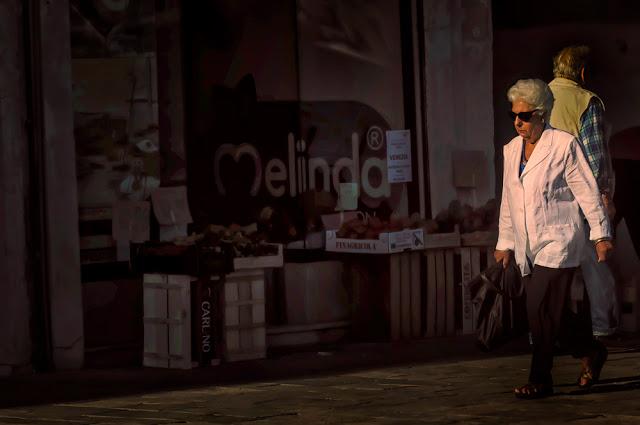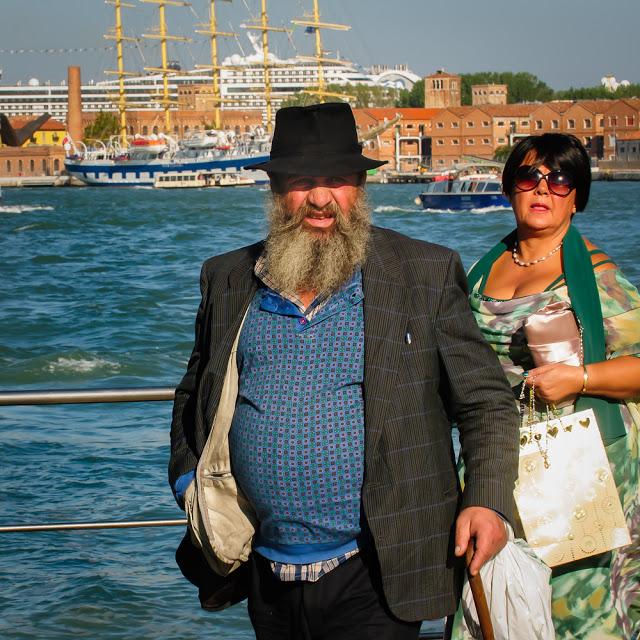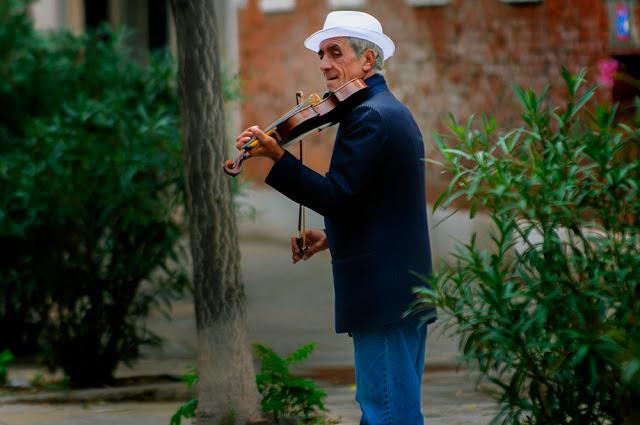 How can you not love this women's face?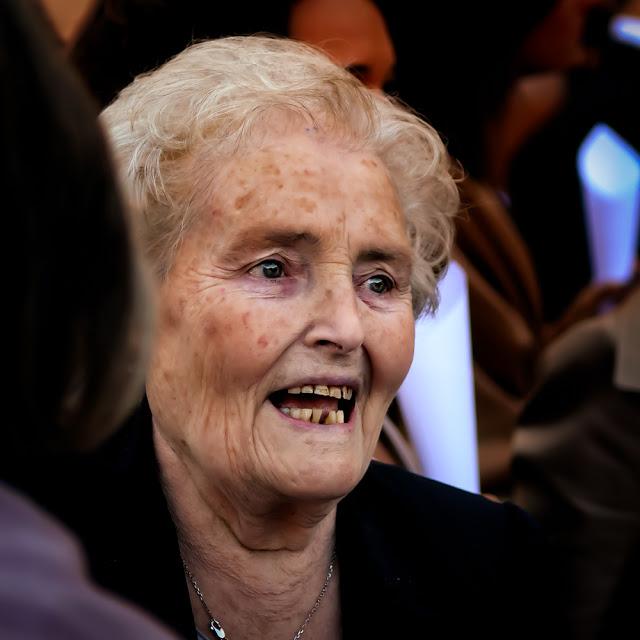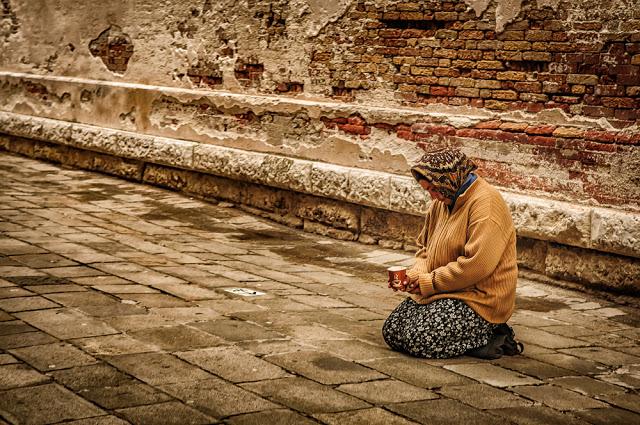 A tour group just off an ocean liner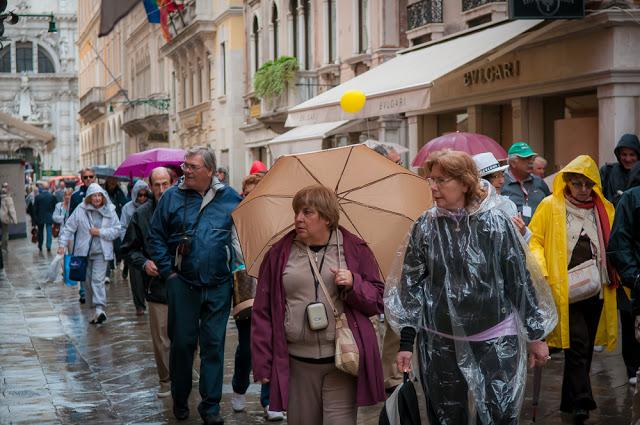 This vendor had a great restaurant that served bite sized food and wine. It was a great place to stop for lunch.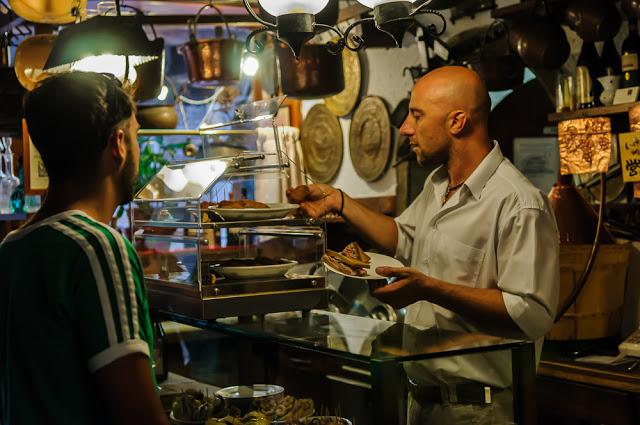 Young lovers, Venice is a very romantic city.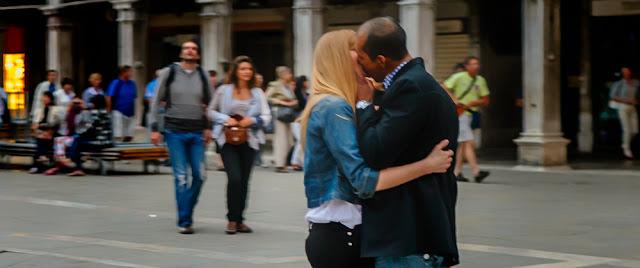 A gentleman on his way to work in the early morning.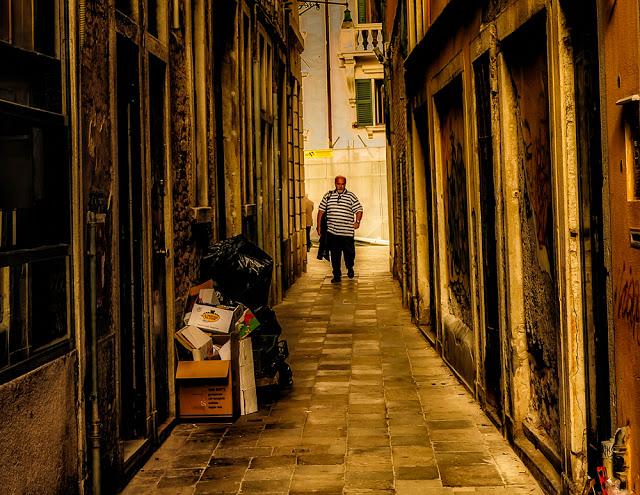 A young athletic women turning cartwheels.