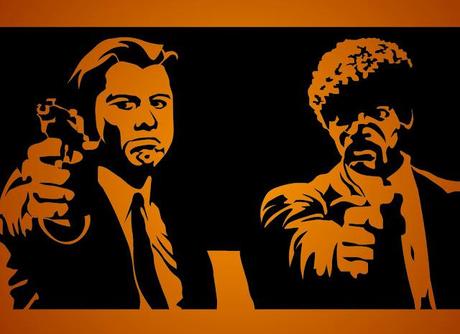 ~ Sunday means flee market day, and I bought three DVDs:
Finding Nemo (a favourite, I needed it)Somewhere (the last Sofia Coppola film I need to see - and for 1€...)and Pulp Fiction (FINALLY! I couldn't find it anywhere, isn't that strange?!)
~ I have a lot of ideas for posts, but I'm also kind of in the middle of a writing project. I just don't know - do I really want to write this novel? And should I write it or should I write my posts/ articles? Is any one of these two occupations more "privileged"?
~ I figured I'll go to the Berlinale Film Festival next year.
~ Does anybody know a good German film magazine? The ones I've tried are more like TV magazines, 10 lines about the story, 1 line about the writer's opinion.
~ Trailers; Aiyaa, the new Rani Mukherji film, looks fun though it could be bad too.The Company You Keep was so boring I didn't finish watching the trailer.Hansel and Gretel, I'm not sure whether I like it. The idea and cast is cool, but the trailer is so cliché.I know I'm late about this, but Seven Psychopaths really does look great, in a universal kind-of way.De rouille et d'os might be the most pretentious trailer I've seen in a long time. But it does have Marion Cotillard.
~ Links;Squasher 88 from Film Actually shares four films that had a great influence on his cinematic journey.Stevee from Cinematic Paradox documents a fictive letter exchange with Hollywood about The Best Exotic Marigold Hotel.Nick from Cinematic Katzenjammer reviews Pixelschatten, a German film that sounds good - can you believe it?!Gaja Gamini from Bollywood-ish Blog doesn't go crazy about DDLJ.Tyler from Southern Vision watched 65 movies in a month. !!!!!!I'm not the only one posting about filmic fashion.