Unique in our time is the ability to take seagoing vessels across the isthmus of Panama. Fortunate for all of us, there were already a couple of lakes half-way and all that needed to be done was connect the lakes with the shores on both ends. Unfortunately for the canal builders, the lakes are much higher than the Pacific on one end and the Caribbean on the other. The solution lies in a series of locks that receive the ships one at a time, then are filled with water and thus actually lift the ship up the lake-level. Funny looking locomotives drag the ship in and out the locks; up the hill, down the hill, two convoys per day. Few people know this, but the canal runs not straight north-south, but diagonally from south-east to north-west.
Twenty-five thousand men died building the canal. The total cost is estimated at around 375,000,000 US dollar. France had the first go but gave up. The Unites States continued, finished it and became the proprietor of the most lucrative shipping project in the Americas. Since 31 December 1999 the canal is owned by Panama. The first year that the Panamanian ran the canal, it made them a little under 800,000 dollar. Last year they made 2,100,000,000 dollar off of it.
Early in the morning we join the north-bound convoy at Balboa, slip through the Miraflores Locks and onto the canal. At noon we arrive at the other end and line up to enter the Gatun Locks. Locals hoard on tribunes and wave and cheer us on. We stand on deck and wave back, wide-eyed and exited. It's fantastically bizarre to see perfect strangers this close to the ship, and all of us enjoy it. From a sailor's perspective, the Panama Canal is one of the most surreal places on earth.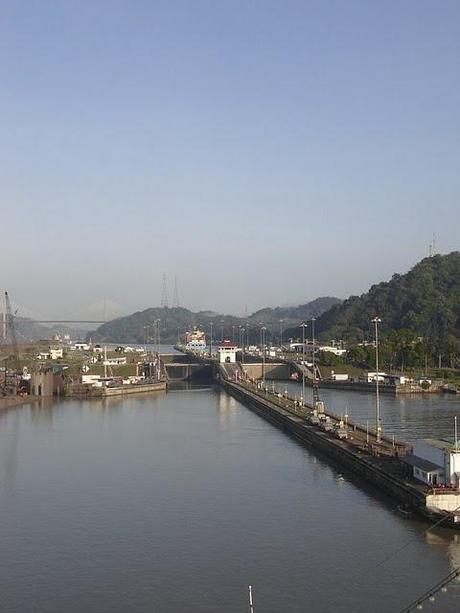 Eraly morning arrival at the Miraflores locks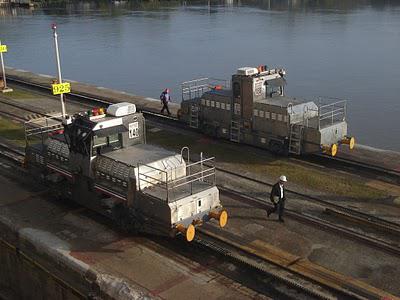 Funny looking trains drag us up the hill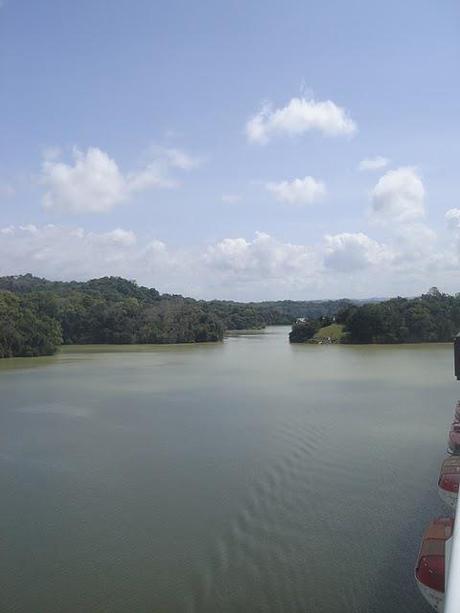 The Panama Canal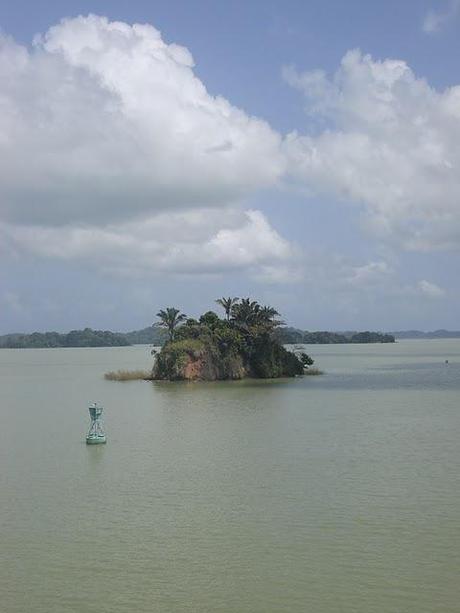 Little island somewhere in the lakes we're crossing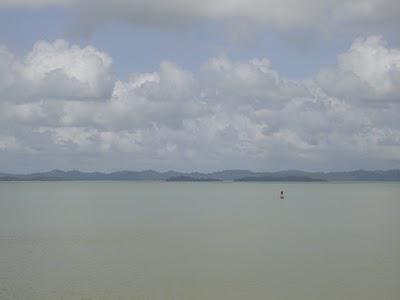 Some parts are kinda wide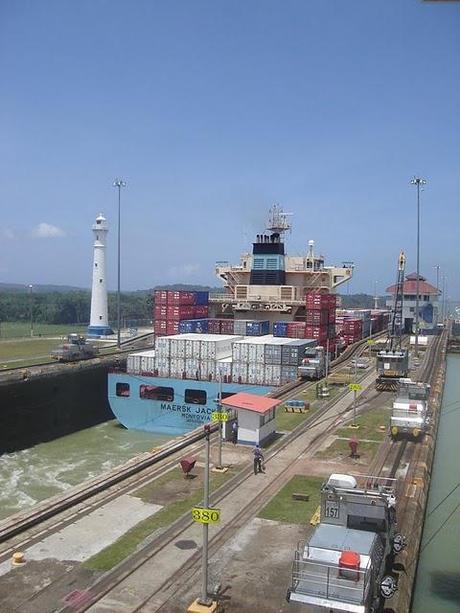 Big blue neighbour going north too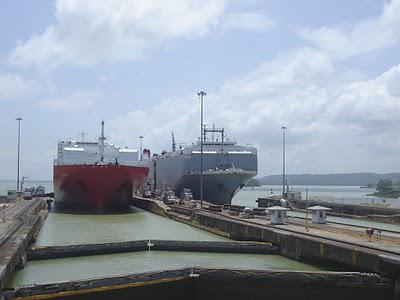 Couple of big boys right behind us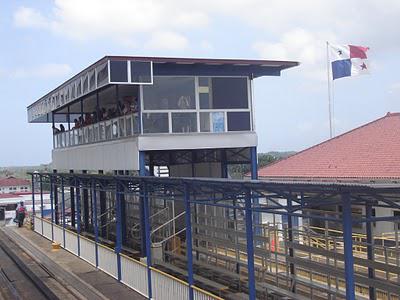 Tribune at the Gatun locks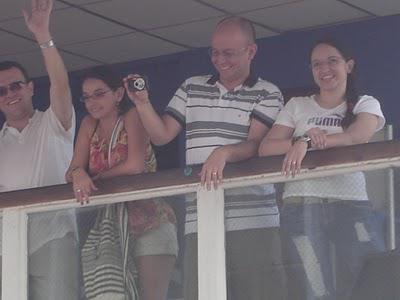 We can almost shake the viewers' hands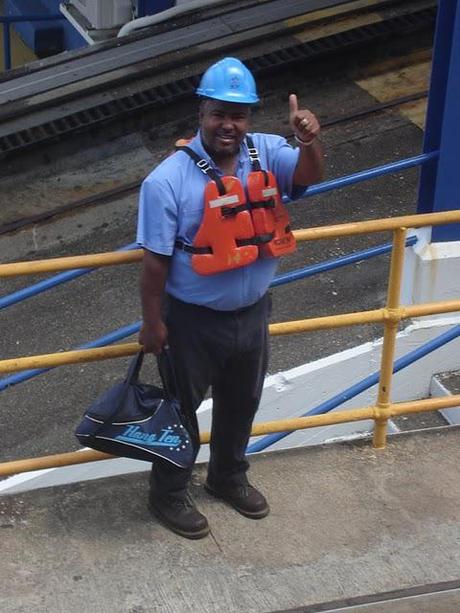 Nice line guy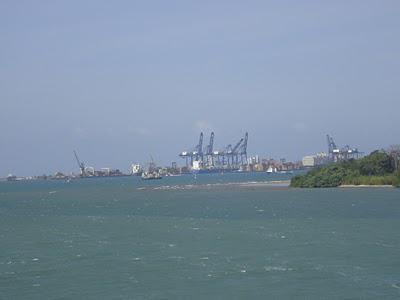 Finally, the end of it