Thames Valley Police (TVP) is the largest non-metropolitan police force in England and Wales, responsible for policing 2.1 million people in Berkshire, Buckinghamshire and Oxfordshire counties, and patroling 196 miles of motorway – more than any other British police force.
On the night of August 2, 2016, TVP's Team 2 officers had to do something rather unusual.
An owl sat on a highway and simply refused to budge.
According to TVP's Facebook page, "After some initial resistance and failure to comply, PC Justin Barton took him under his wing and showed him to the side of the road to carry on his journey."
Since owls don't normally sit in the middle of a road, TVP's Facebook readers were concerned that the owl might be ill. But TVP assures everyone that the owl "was responsive and uninjured" and that police had taken "advice from RSPCA to move him to a safe place."
And here's the owl who had to be removed by police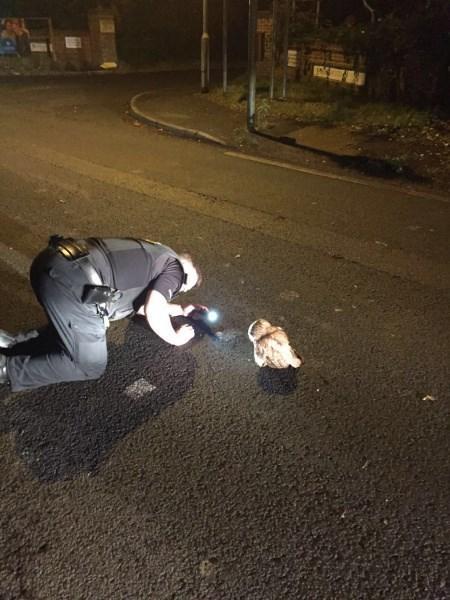 A Thames Valley police officer tries to reason with the stubborn owl
~Eowyn