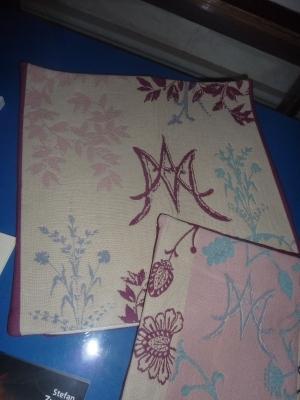 I finally got round to visiting the original resting Place of Marie Antoinette and Louis 16th.
Hidden away in the heart of the city Near Galleries lafayette and Printemps department stores; is a little park and chapel dedicated to the 2. Where After the French revolution there bodies were dug out of a mass grave and removed to be placed at the Basilica St Denis (which i visited last year).
This is a preserved needle work Made by the hand of the Queen herself during her imprisonment at the Temple in Paris. It bears her emblem M.A entwined and is available to buy in replica at the adjacent shop.