While I have already written a few posts about my two new lasagna garden beds here in Winnipeg, I actually tried my first lasagna garden at the Ontario cottage last summer.  It was much smaller and I did not research it as thoroughly, meaning I hope the plants come back but I will not be surprised if I have to redo it. 
I rushed it and it may not have enough newspapers, is likely not deep enough and without layers of green and brown material.  But you have to start somewhere; live and learn.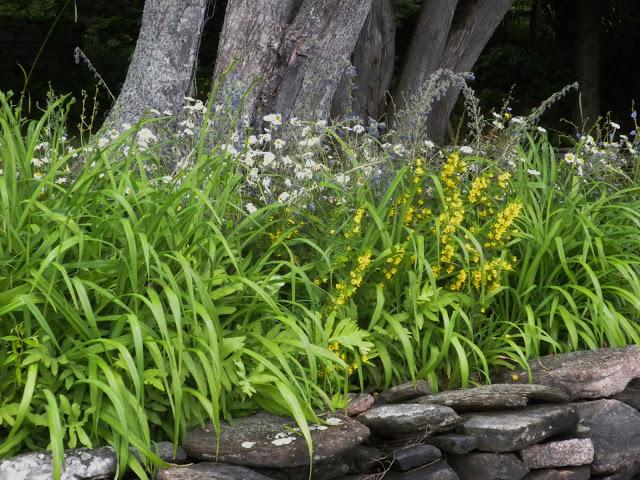 The white really pops between the taller Bugloss & trees as backdrop and the slightly smaller greens in front. The Yellow Loosestrife are in great contrast to the more numerous and more subtle blue Bugloss.(When all of these are done blooming the daylilies take over.)
I wanted to extend the Lakefront Garden back to the Old Broken Tree. What use is that particular strip of grass in one of the sunnier locations I had (city or lake)? I love greens but I wanted more color.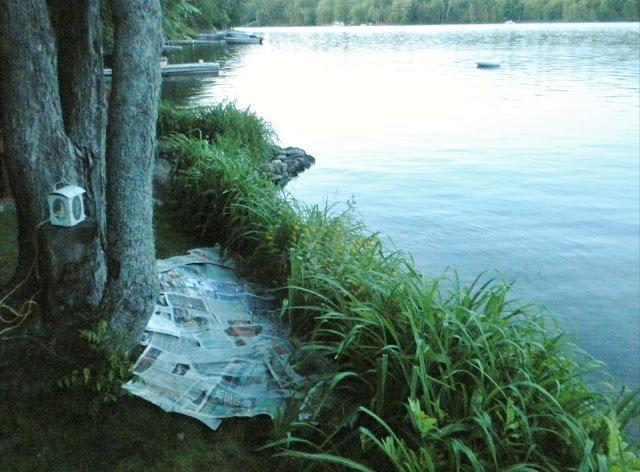 Step one, lay down newspaper. In hindsight probably not as thick as I should have laid it.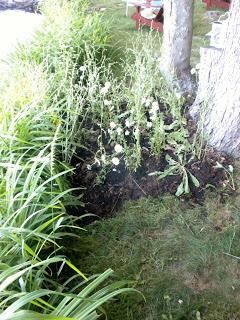 Steps 2 and 3, soil and plants. A proper lasagna garden would have alternating layers that would compost and help to break up the grass underneath, here I just have some paper and soil.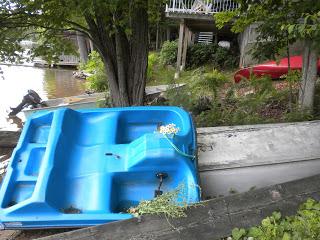 In went Daisies and Chicory from the side of the road . Here they are being stored in water in the paddleboat until they are ready to be planted. Keeping their roots in water is very important, when there are so many to plant it can be a while before they are back in the ground.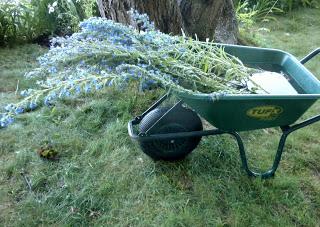 It was still missing some 'oomph' and some height so I brought in the Viper's Bugloss, which due to its long taproot was a poor choice to put into this rather shallow bed, but there you have it, one could almost say the same for the Chicory.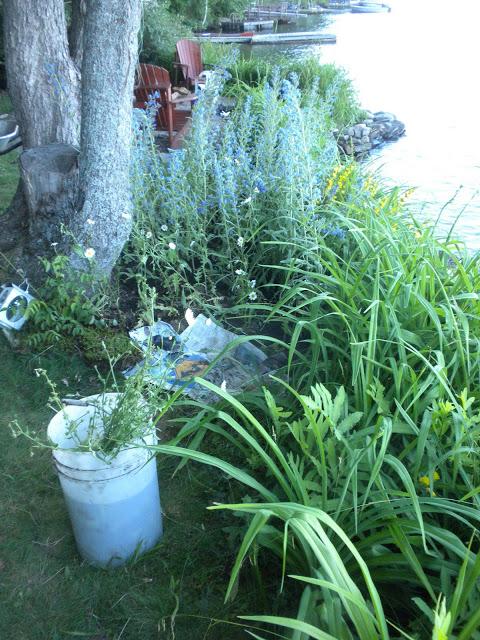 In the short term it looked amazing, then quite a bit of it died back, after all I was transplanting them in full bloom into a too-shallow bed. I got carried away.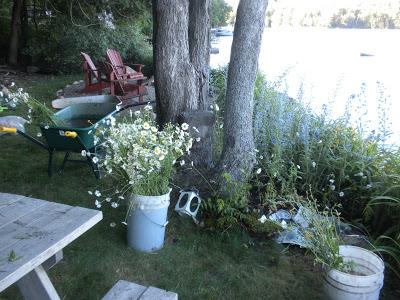 I am thinking about finding a place for this trifecta in my new front yard garden: Viper's Bugloss, Chicory and Daisies.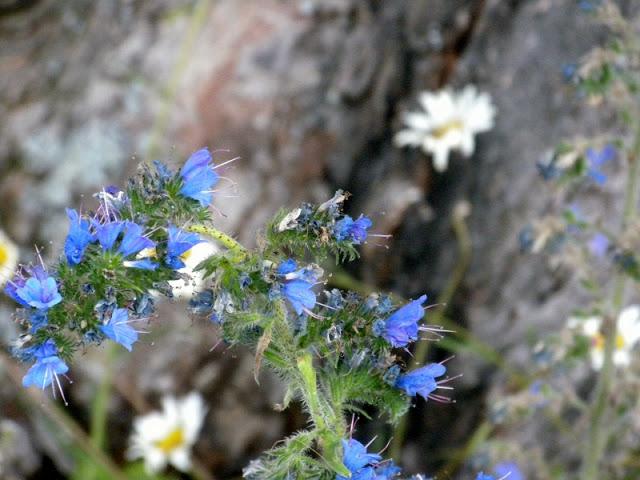 Beautiful.