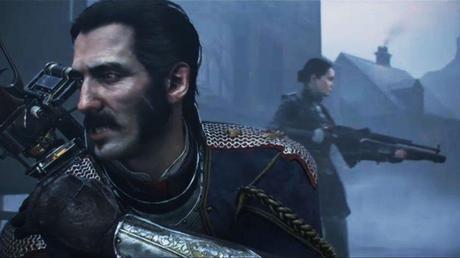 Ready at Dawn Studio Head Ru Weerasuriya, currently working on The Order: 1886, is very enthusiastic about the PS4 and the approach Sony Computer Entertainment took with it.  He told the German website
Play3
in an interview:
"Yes, when it comes to working with the PS4 as a platform, I would definitely agree. It's easier than on PS3 and so far it has already been a lot of fun. The initial barrier to break with the platform is definitely lower. However Regarding the creation of the game itself, this is how things are: Until the experience of the actual game – not matter on what platform – really works, as silly as it may sound, it just takes the time it takes. This cannot be calculated. Sometimes good game mechanics take years to perfect. Nevertheless, we are satisfied with the high resolution PS4 – more than with any other platform before."
When asked what the studio likes in the console the most, Weerasuriya answered:
"The beauty of it all is not in single component, but rather the total package. When you put together the system, Sony gained an incredible amount of feedback from developers around the world to satisfies as many requests as possible. In addition, Sony has designed the PS4 to be very future-oriented. At the beginning of development of "The Order 1886″ porting our PC-based technology to PS4 was a breeze. There's no comparison to the times of PSP and PS3! They always had the needs of the developers in mind. This – I think – is the Joker that sony can play now. For example there's a regular dialog between us and Mark Cerny's team. And yes, they have listened and that's fantastic! This is not only for Sony's first party teams, but pretty much all the other major studios as well."
Source: Dualshockers