A little over two years ago I vowed, on this blog, to
get rid of all my Geranium 'Brookside'
.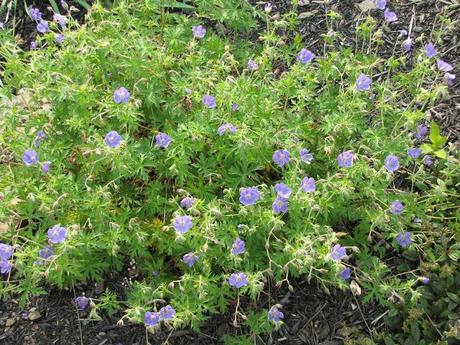 At that point, they had resided in my garden for a few years and I wasn't the least bit impressed. Even in full bloom, they looked messy and out of control; and not in a cottage garden like good way.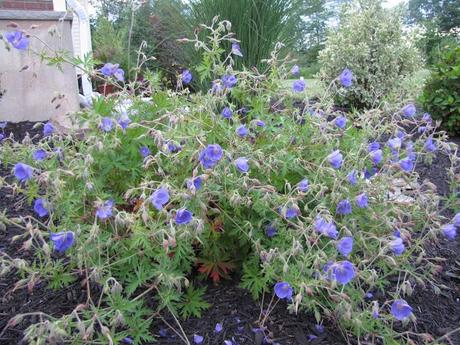 Needless to say, I didn't have the cajones to ditch them. Instead, I followed my mantra of "If at first they don't succeed, just move 'em somewhere else". And two years later, I'm glad I didn't heave them on to the compost pile. I'm still not necessarily sold on them, but let's say they are trending in a more positive light.
I was further inspired to keep the faith last year, when I read the results from the Fine Gardening geranium trials at the Chicago Botanic Garden. They received a 4 star rating with outstanding flower production. OK, maybe I need to stay patient and let this all play out.
So let's look back on last year.
I really like how these look in their early stages in mid spring. Nice compact foliage: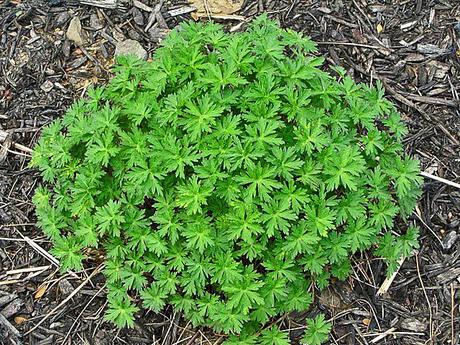 And here they are in full bloom: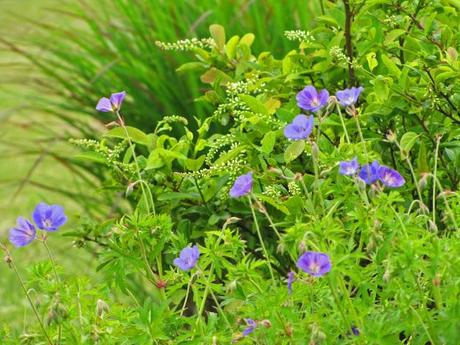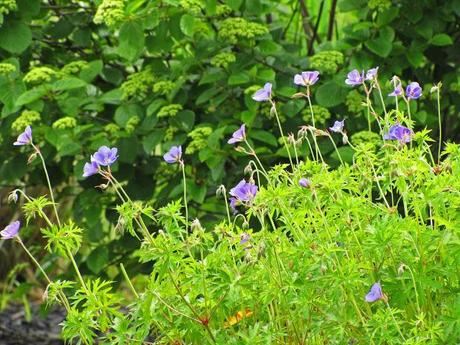 Not too bad, especially now that they are in a location where they can spread their wings a bit and spill over on to other plants. A much better fit.
I even noticed more bee traffic in this new locale: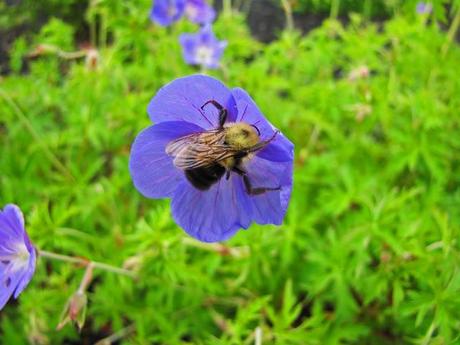 They still look a bit ragged when their initial bloom is complete: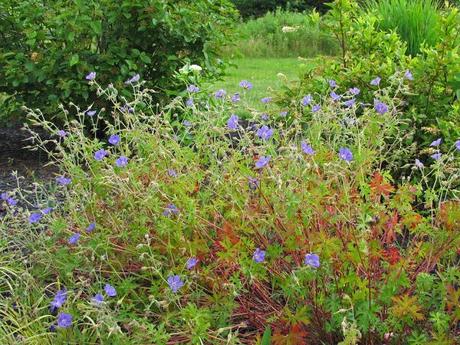 So cutting back hard after that bloom period is an absolute must. And to their credit, they bounce back nicely in only a few weeks: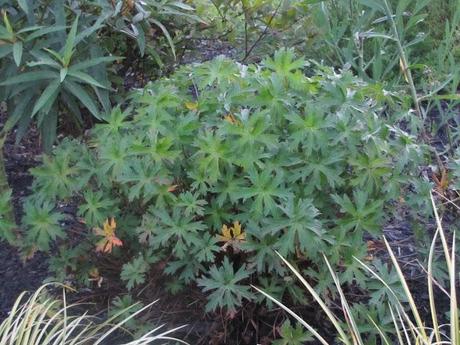 And fit in quietly amongst all the other perennials, shrubs and grasses: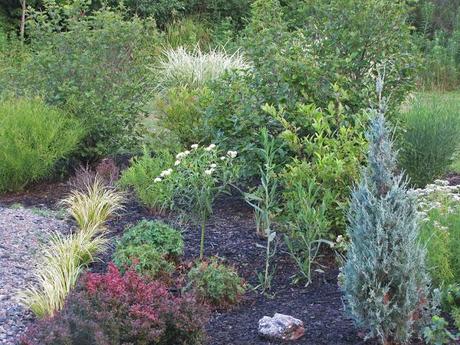 I will tell you, contrary to what I've read online, I have never witnessed any reblooming after the heavy shearing. But I am also holding out hope that this will happen one of these years.
The fall color on these geraniums is pretty solid, but does vary quite a bit year to year. Here is how they looked last year: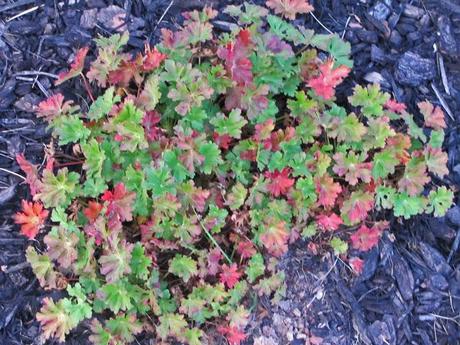 And soon after, they fell apart, but that's OK, we've all moved on by that point: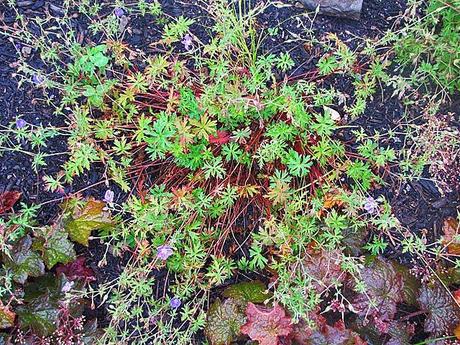 And there you have it. Decent but not overwhelmingly eye catching.
I will leave them in their current location again this year and monitor the results ... because that is how this guy rolls.
Before I go, here are some quick bits of info on the 'Brookside' Geranium:
The bloom color is best described as lavender and the blooms have a white "eye"
For me, the blooming begins in late spring and in fact, these were in full bloom for me on May 30th last year (thanks trusty spreadsheet).
Work in both full sun and part shade
To date, these geraniums have been both deer and rabbit resistant and that cannot be underestimated.
The mature size is about 2' x 2'
Survives in zones 4-8  
Anyone else have experiences they are willing to share on this plant?
Do tell.
John