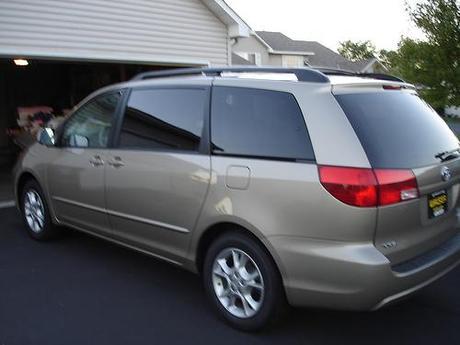 The Old Standard Car Games Still Travel in Style
Although trendy moms and dads are outfitting their techie-tots with all kinds of travel-friendly smart-phones, tablets and educational apps cleverly disguised as games, they frequently find the old standards still beguile and amuse as well as the new-fangled gizmos and widgets. One mom observes, "It's just like all those Christmases when the kids tossed aside the cool new toys and played for hours with the boxes. Often, high-tech does not automatically translate to high-interest." Million-mile moms still depend on the well-traveled favorites:
• The originals are still the greatest. On long inter-state road trips, the old standards still work well: "The license plate game" remains a favorite as do non-violent versions of "slug-bug" or its equally non-aggressive variations such as "lucky truck" that challenges passengers to spot red Toyota pick-up trucks. "I Spy" can fill an empty hour here and there, and "the alphabet game" that teaches alliteration builds memory, imagination and vocabulary without making the learning elements too obvious. Arrogate the privilege of beginning the game by announcing, "I'm going to the store where I will buy Adorable Appealing Apples," and then rotate around the car keeping the list going; no scorekeeping required.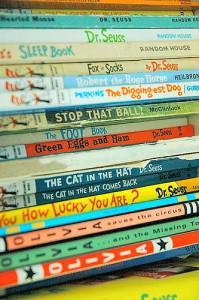 • The wheels on the bus go to infinity and beyond. Road warrior moms have discovered all kinds of possibilities for the old standard, "The Wheels on the Bus Go Round and Round." Once you have reviewed the traditional favorites, let imagination lead you up and down the aisle, where you will discover "The grannies on the bus say, 'Aren't you cute'" and "The grandpas on the bus say, 'Here's our stop.'" Epic bus balladeers have been known to keep the bus-ride going as long as the car ride.
• Got stories? If your kids are still in "the why stage," capitalize on their relentless questions, offering your own short answers and then challenging them, "Tell me a story about what you think." As their stories unfold, ask questions that encourage them to develop the characters and details in their stories. If questions and stories bog-down, look out the window, find anything interesting and note a detail about it; then you ask, "Why?" Sometimes the best questions are cleverly hidden in obvious places. One mother remembers, "My daughter, Megan, asked me, 'Why is grass green?" We discussed the possibilities for three days on our trips to and from pre-school." As your children learn to read, bring books with you and ask them to read to you while you drive. As they grow into "chapter books," invest in CDs to accompany the books in print, and get your children to read along with the narrator on the CD.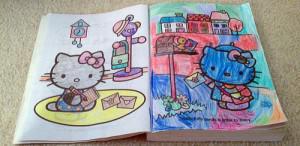 • Puzzlebooks, scrapbooks, coloring books, and playing cards Reliably, durably low-tech, old media travel easily and comfortably in back-packs or seat-back pouches. Always make sure you travel with paper and crayons, because tic-tat-toe and "hangman" seem never to lose their appeal. Similarly, always travel with a standard deck of playing cards, because legions of fathers have discovered the poker craze intrigues their elementary school children as much as it intrigues them, and epic games of Texas Hold 'Em have unfolded in backseats all across America; dads report penny stakes add interest and stretch-out the games. For younger card sharps, "Uno" travels easily and plays forever.
Of course, engaging, imaginative play is a sneaky mom trick for keeping the family safe while they travel life's great super-highway. Studies show that "distracted driving" is considerably more dangerous even than drunk driving, and unruly backseat passengers pose almost as much distraction for frazzled drivers as cellphones. Therefore, not only for the sake of mom's motoring peace-of-mind but especially for the entire family's safety, wise road warriors pack the back seat with lots of games, snacks, and pillows.
Lisa Tulley is a stay at home blogger and writes for www.Kanetix.ca, a site where you can compare auto insurance rates. Find a cheaper rate for your cars insurance through Kanetix®!