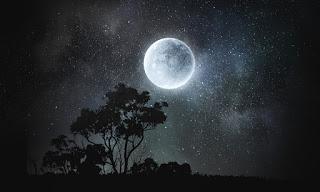 There are many things I enjoy about staying in Dumfries & Galloway. One thing, free to all in abundance is the total darkness around the vast area of Galloway Forest Park. On a clear night, the sky sparkles with millions of stars, their brilliance natural and clear, unspoilt by the pollution of town lighting. We can step out of our lodge and just look up into the night sky. This is when I wish I had better vision; so much is lost on me. For the sharper eyed or keen astronomers, the Scottish Dark Sky Observatory is situated at Dalmellington in Ayrshire at the far north east of the forest.
It is comforting to feel at-one with nature beneath this celestial blanket, listening to the owls, catching a glimpse of a deer, fox or rabbit and the smaller creatures that come out at night. This is my heavenly, happy place.
Last week was Bonfire Night. It's not my favorite time of the year and this is the first time that my priority hasn't been to keep our spaniel calm. I found myself agreeing to stroll down to the park with my eldest grandson, aged four, and his parents, to watch the annual firework display at the cricket ground. We live in a family-popular area so there were lots of fireworks around us. No sooner had we left the house, all of us wrapped up for the cold, than we were subjected to a barrage of bangers going off from all directions around us. My gloved hand tightened the grip on my grandson's as I reassured him that the bangs were only noisy fireworks, nothing scary, and if we keep looking up to the sky, we'll see the lovely patterns and bright colours. And we did. We stood on the perimeter of the park and watched the fireworks from the surrounding neighbourhood before the cricket club started theirs.Nearby, some people were behaving recklessly with fireworks. We kept moving out of their way until we gave up and made for home. My grandson enjoyed it, which was the main thing.
Soon I'll be back in Dumfries & Galloway. The night sky might be cloudy, heavy with rain or possibly snow hiding the stars and moon from view. I won't mind.
Stars by Emily Bronte  
Ah! why, because the dazzling sun
Restored my earth to joy
Have you departed, every one,
And left a desert sky?
All through the night, your glorious eyes
Were gazing down in mine,
And with a full heart's thankful sighs
I blessed that watch divine!
I was at peace, and drank your beams
As they were life to me
And revelled in my changeful dreams
Like petrel on the sea.
Thought followed thought—star followed star
Through boundless regions on,
While one sweet influence, near and far,
Thrilled through and proved us one.
Why did the morning rise to break
So great, so pure a spell,
And scorch with fire the tranquil cheek
Where your cool radiance fell?
Blood-red he rose, and arrow-straight,
His fierce beams struck my brow;
The soul of Nature sprang elate,
But mine sank sad and low!
My lids closed down—yet through their veil
I saw him blazing still;
And bathe in gold the misty dale,
And flash upon the hill.
I turned me to the pillow then
To call back Night, and see
Your worlds of solemn light, again
Throb with my heart and me!
It would not do—the pillow glowed
And glowed both roof and floor,
And birds sang loudly in the wood,
And fresh winds shook the door.
The curtains waved, the wakened flies
Were murmuring round my room,
Imprisoned there, till I should rise
And give them leave to roam.
O Stars and Dreams and Gentle Night;
O Night and Stars return!
And hide me from the hostile light
That does not warm, but burn—
That drains the blood of suffering men;
Drinks tears, instead of dew:
Let me sleep through his blinding reign,
And only wake with you!
Emily Bronte  1818 - 1848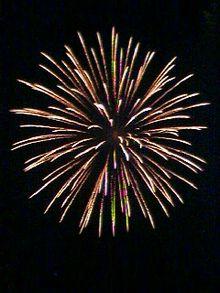 Thanks for reading, Pam x
Email This
BlogThis!
Share to Twitter
Share to Facebook
Reactions: