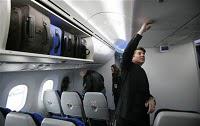 Travelling to Lagos is always an adventure, one full of unimaginable surprises! For instance, when we landed up at the Virgin check-in counter at Heathrow, we stood behind a woman who had checked in….wait for it……35 suitcases! Covering my face, all I could do was 'sigh' as I accepted my fate at the other end, that being a 2-hour wait to get our bags. A valuable travel-tip; when flying to or from Lagos, remember that the over-head luggage space is a very valuable commodity! Always try to get on-board as early as possible so that you can secure some space for your carry-on!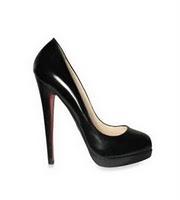 Still, that wasn't the unexpected event that inspired this post as we experienced an incident that belonged in the Twilight Zone. Driving to the grocery store, Mr.B and I couldn't move forward owing to some commotion surrounding a large Range Rover. It seems that the driver had smashed the side of the car in to a wall and the passengers were struggling to get out. It was then I noticed the Nigerian lady step out of the car in head-to-toe designer gear! From D&G Shades and a Hermes bag to 6 inch, Christian Louboutin stilettos! I turned to Mr.B and informed him that the shoes cost £3,500 ($5,600)! He predictably rolled his eyes and reversed to find a parking spot.
Disembarking from the car, I was still amazed by the Nigerian woman's style when i was quickly distracted by the growing crowd. In the center of it stood the stylish woman while a Nigerian man, in a striped shirt, lay on his knees. As he begged for forgiveness I could only imagine he was the driver. The woman proceeded to grab him by the collar and mumbled something. Suddenly, all I could see was the red blur of the red stiletto cutting through the air and heading towards the man's head. I realized she was actually trying to crack the driver's head open with her £3,500 shoe!!!!! Anyone call for a Blackanese Angel?
Stylish enough to wear any where, durable enough to crack a skull - Now that's a Christian Louboutin commercial!
Only in Nigeria!

Marriage Tip 45:
A Stiletto, no matter how expensive, is always a weapon!
Welcome to our adventurous marriage!