BENCHMARK
PERFORMANCE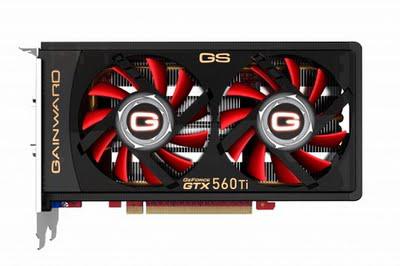 Nvdidia GTX 560 is the latest addition to the gaming world by nVIDIA.If you planning on playing Crysis 2 on HD then this is the right one for you.
                                  Crysis 2 has the best performence on GTX 560.These were collected form Tom,s hardware.Check them out.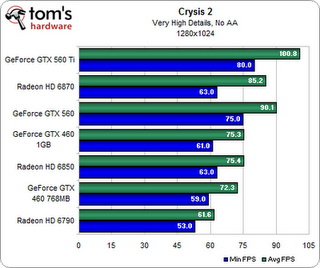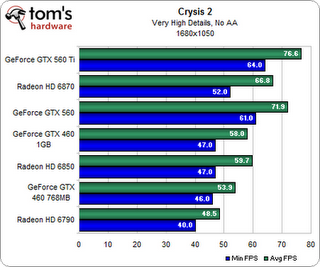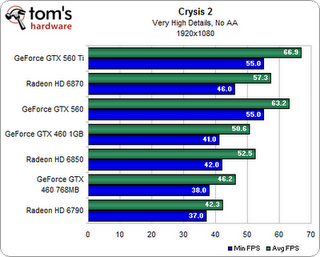 This card is fully loaded with with features that makes it simply the best till now.