The Needy Christian Single by guest blogger and author, Nicole D. Miller.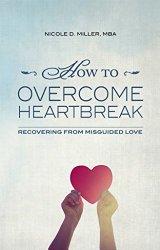 I was born from a broken home.  An out of wedlock, single-parent, broken home.  That in and of itself was a set up for failure.  Over the years the rejection and abandonment I experienced from the womb would function in me and by my pre-teen years I had developed a very unhealthy dependency upon my grandmother.  I replaced that dependency from my grandmother to a boyfriend when I became a teenager.  When he broke my heart into a million pieces in college, I then leaned on two close friends; one male, one female.
Jesus revealed the unhealthy soul ties with the male, so with much grief and pain I broke them.  Letting go of the boy and choosing Jesus.  Again.  For nearly 10 years I hung on to the dependency on the girl.  God in His mercy was giving me time to wean me off all false coping mechanisms.  He understood the trauma I was recovering from even if I myself had not a clue.  But then finally, the season came when it was time to let go.  That in and of itself was a traumatic experience and in a sense is still unresolved, but for me, it has brought much freedom.
So often we go through this life not feeling fulfilled in Christ.  We do not know that we are depending on food, sex, drugs, people, alcohol, people-pleasing, over-achieving, and a host of other dysfunctional behaviors.
The Church has done a poor job of preparing singles for marriage and many singles that get married were never functioning in the restoration Christ bled for them on the cross to have.  Instead, singles are pushed and rushed into marriage prematurely so that they can conquer the American Dream and post their pictures of their accomplishments on Facebook.  But the American Dream was an illusion that even when people reached it they got there and saw they were living a façade.
So they got divorced.
Thankfully, Christ has given me time to see the illusion.  He has given us time, so that while you are wondering what in the world is taking so long for this mate to come, Christ is working in and through you.  He is working out all those deeply hidden issues that will cause you to have an unhealthy marriage with your spouse.  He is giving you time to grow and mature and become a better you.  To be the "you" that He intended before you were even in your mother's womb.
We are all unbalanced.  And two unbalanced people cannot possibly have a balanced marriage.  Often when we are depending on others in an unhealthy way it is because we are giving of ourselves in unhealthy ways.  So while I was overly dependent on certain relationships in my life, I was overly giving in other relationships.
The circumstances of my birth pointed to failure.  But, Christ has used every attempt from the enemy to distract and deter me from my call to bring forth success.  I see now very clearly: success is not fulfilling the American Dream with the perfect marriage, house, 2.5 kids and a dog.  No.
Success is fulfilling the will of the Father.
And as we journey on this path of His will, we will awaken to His fulfillment in our beings.  We will see that we are no longer in need, but want for nothing.
Psalm 34:20
The young lions lack and suffer hunger but those who seek the Lord shall not lack any good thing.
~ Author and Blogger, Nicole Miller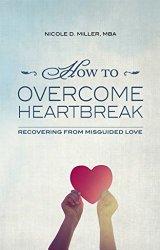 Visit Nicole's blog … His Love is Better Than Wine
Click here to purchase her book How to Overcome Heartbreak.
Abundantly You Inc welcomes guest bloggers to come, write, and share! If you would like to write for AU Inc submit your information on our contact page. If you would like to invite Candra to speak for your event, please submit a message on our contact page.