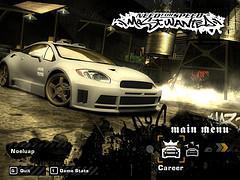 Need For Speed
I am not sure why anyone would want to change the speed limit, but we should just leave things as they are and get police to enforce the current law; ensuring that  drivers respect the speed. Making the speed limits faster will simply allow those who break the law go faster. Also, if they are too slow, get off the highway. We should also get our politicians to build more roads like the 407 to ease traffic. If there are people who want to pay let them pay.
Note: I do not even think drivers know that trucks are limited to 100 KM. If you cut off a truck and they hit you, guess who walks away.
By Andy MJ.
Read more from the Toronto Sun article below.
Need for Speed in Toronto
Speed limits on Ontario's highways are too low, according to an Oshawa-based group. Stop100.ca is calling on the provincial government to boost existing maximum limits from the current 100 km/h by as much as 30 km/h.