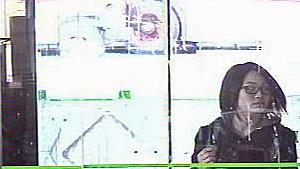 Michelle Yu, 18, has been missing since Tuesday
Toronto police are seeking the public's help in locating Michelle Yu, an 18-year-old who has been missing since Tuesday.
Police say she was last seen at 6 p.m. Tuesday at the TD Bank at 354 Bay St., near Temperance Street. Her image was captured on the bank's security camera and she appeared to be alone. Members of her family say this is not the bank branch Michelle regularly uses.
She was also seen at around 2:30 p.m. Tuesday in the York Mills Road/Chipstead Road area.
Read more