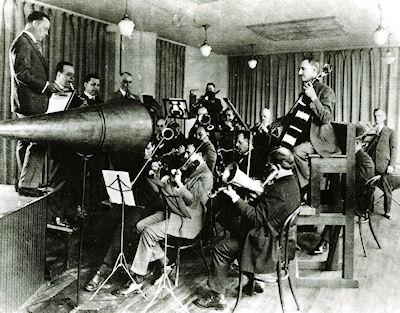 The US Library of Congress has launched an online 'National Jukebox' in a partnership with Sony Music Entertainment that makes more than 10,000 historic and rare music and spoken-word recordings available for free. The Jukebox includes recordings from the extraordinary collections of the Library of Congress Packard Campus for Audio Visual Conservation and other contributing libraries and
archives.
At launch, the Jukebox includes more than 10,000 recordings made by the Victor Talking Machine Company between 1901 and 1925.
Jukebox
content will be increased regularly, with additional Victor recordings and acoustically recorded titles made by other Sony-owned U.S. labels, including Columbia, OKeh, and others.
(thanks Cora)
The Presurfer