Happy Thursday!! I am getting my final September mani in a day early; whoohoo! It is sort of like a Friday for me at work because tomorrow we are going to be participating in the United Way's Day of Caring. (You can read a little more about my site from last year here; tomorrow I will be going to the same site).
For this last Technique mani I tried to do a design that I have never done before,

IKAT

!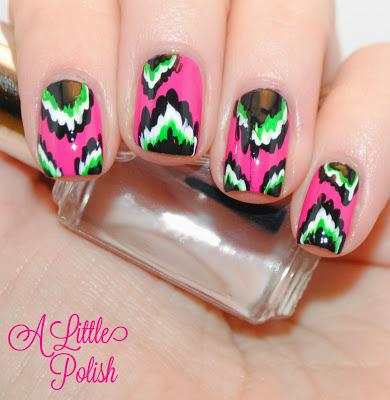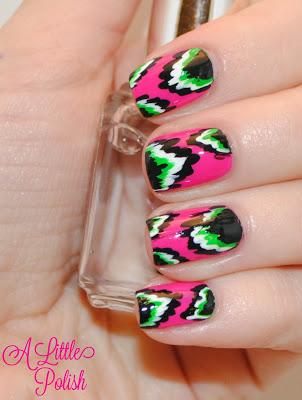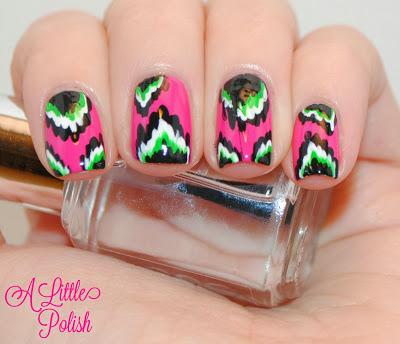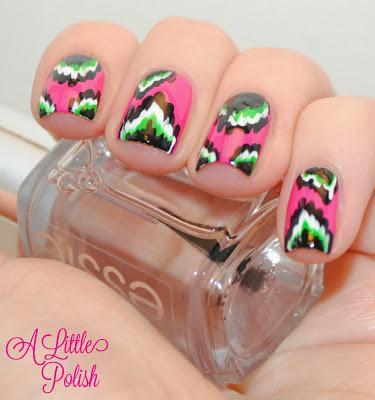 What do you think? I am pretty pleased with it for my first attempt. I will definitely be trying it again. I started with a base of OPI Kiss Me On My Tulips and used acrylic paints for the black, white and green. I topped everything off with a coat of Glisten & Glow HK Girl. I really love the color combination that I chose for this look as well.
Have you tried this print / technique before? Any tips for newbies like me?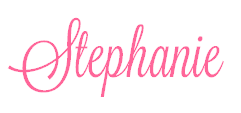 P.S. Don't forget to look at the other ladies 4th Technique Manis!!