TGIF!
Today I will be showing you my final Pastel mani for April. I think this is a neat idea with the monthly themes that we are doing in the Nail Challenge Collaborative.
So here we go! I have to admit I haven't been feeling too inspired with me, so we are keeping it simple today.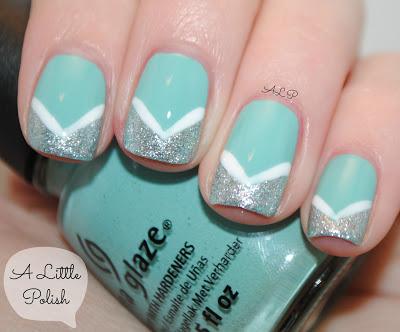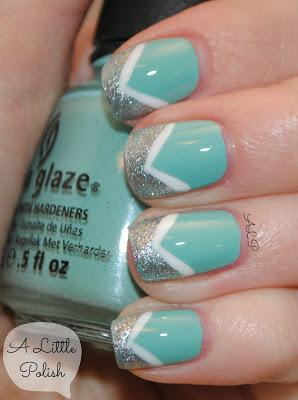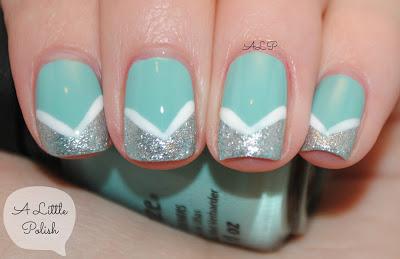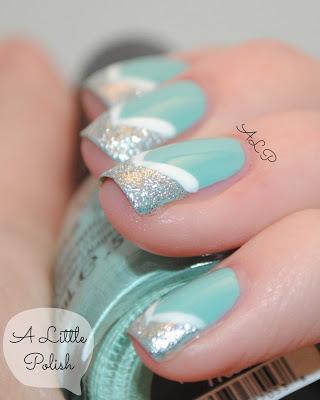 Polishes Used:-China Glaze - For Audrey-Kiss Nail Art Striper - White-Kiss Nail Art Striper - Silver Glitter-Poshe TC
I recently received For Audrey from my friend Brigitte of Color Me So Crazy. I have used this shade as an accent before but never for my entire mani. I wanted to add silver tips but they didn't look right on their own so I free-handed some white stripes on there as well. I think next time I try this style of mani, I will use striping tape to get super clear lines. Overall, it's simple and pretty in my opinion. 
Don't forget that there are only a couple days left to enter my Eccentric Giveaway by clicking the button on my right hand toolbar, and make sure to check out what the other lovely ladies of the NCC did for their final pastel themed manis!