Hello my dear blogger buddies! Hope you had a good time on the occasion of Valentine's day.I felt like discussing about the cleaning products that everyone should have in their homes. These are the essentials and come handy to clean everything from clothes to messy kitchen platform. These products come from the best brands delivering high quality and value for money products.
Cif cream surface cleaner is a worth having product. Cif cleaning agents are powerful and easy to use cream based solution. Messy kitchen platform, greasy cook-top, greasy kitchen tiles, just apply a little Cif and wipe it off. And see the magic! It all looks as good as new! Available for INR 29 for 120 ml.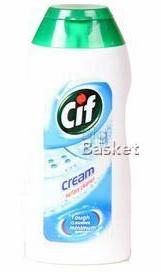 My all time favorite product for laundry cleaning is 'Surf Excel'. Surf Excel washing bars and Surf Excel Matic detergent powders are one of the best products of HUL. From its emergence in the 90's, it has undergone tremendous changes and every time it has come up to be a better product. No wonder that HUL holds 36% share of the 5000 crore detergent market in India.Stains are no longer a thing to frown about. So let your kids be messy. Let them go out and explore the world. Surf Excel is there to take care of the stains on their clothes. Surf Excel washing bar available for INR 25 for 250 grams.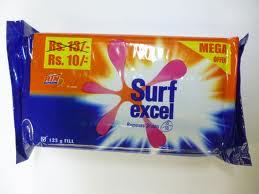 Another favorite product Robin Cuffs n Collars. It is a fantastic solution formulated specially for the areas of your dresses that are prone to get more dirty, the cuffs and collars. It sometimes happens that even the detergent cannot fight the stubborn stains. At such times, Robin washing liquids will come to your rescue.  You can also use it for cleaning dirty socks. The 200 ml pack is available for INR 44.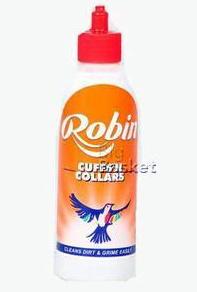 So these are the must have products that will make the cleaning process very easy and convenient.