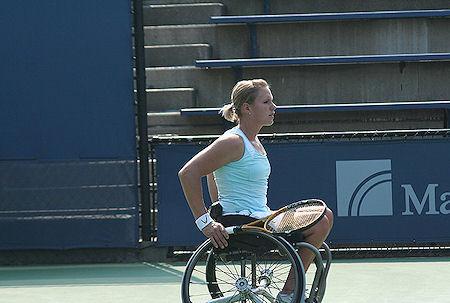 image credit
Esther Vergeer (born 1981) is the most dominant athlete in the world. Ever heard of her? Probably not. I have heard of her because she's from my country, the Netherlands. Esther Vergeer is a Dutch wheelchair tennis player. She developed paraplegia when she was 8 years old due to an otherwise successful, very risky surgery concerning hemorrhaging blood vessels around her spinal cord.
Combining singles and doubles, she has won 37 Grand Slam titles, 21 year end championships and 5 Paralympics titles.
Esther Vergeer
has been the world number one wheel chair tennis player for 12 years. In singles, she has not been beaten since January 2003 and is on a winning streak of 418 matches.
(via DayRiffer)
The Presurfer