For many years we lived in Derbyshire and it coincided with the time when our children were little. It is a beautiful place to live. We had a house in a gorgeous village by a river and our two loved playing in the river and fishing for whatever they could find. Derbyshire was not a boring place.
We made regular trips into the Dales surrounding us and they were not boring, rather breathtakingly beautiful. We would visit the surrounding towns of Matlock, Matlock Bath and Bakewell for the lovely mix of independent shops they had to offer and none were boring.
We went to the family attractions 'Heights of Abraham', 'Crich Tramway Museum' and the steam train from Derby to Matlock and each had its own character and interest.
Derbyshire, however, had one major failing, it is a long way from the sea. The East Midlands is as far away from the sea as you can get in this island of ours. In fact I think Ashby De la Zouch has the dubious privilege of being the furthest place from the sea in England. 
This is a problem if you love the sea as much as I do. I needed to make trips to catch a glimpse of the sea, walk by it and feel the atmosphere of a seaside resort.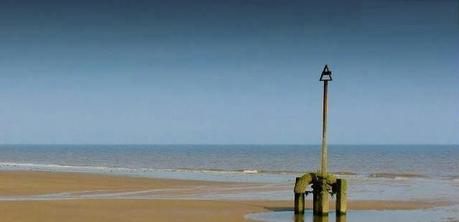 Skegness
Unfortunately the nearest seaside to Derbyshire is Skegness and we went there a couple of times only to discover that there wasn't much of interest and it became my 'most boring place' as summed up in this poem.
Skegness
I'm drawn
to places
where
nothing
happens,
that's why
I love
Skegness
with a passion.
The air is filled
with mystery
and the sea can read
your thoughts.
I've been coming
here for years
and it never
disappoints.

Thanks for reading and apologies to Skegness, or if you are from there. 
David Wilkinson
Email This
BlogThis!
Share to Twitter
Share to Facebook