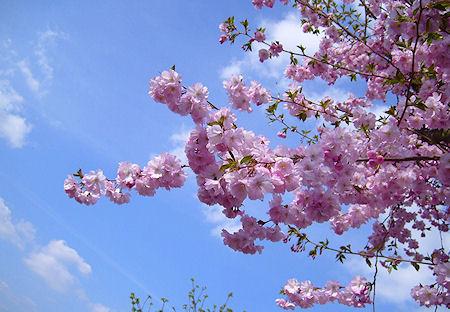 image credit: Titus Tscharntke
One of the best known symbols of spring in Japan are the magnificent pink Japanese cherry trees, also called sakura. Starting in mid-March, the Internet is flooded with amazing pictures of all varieties of pink, blooming in parks and streets of different cities of Japan.
Even though sakura is the unofficial national flower of Japan, today they have spread to many other countries as well, mostly due to the Japanese diaspora. The blooming of the sakuras is definitely one of the most beautiful sights every spring, wherever you find them.