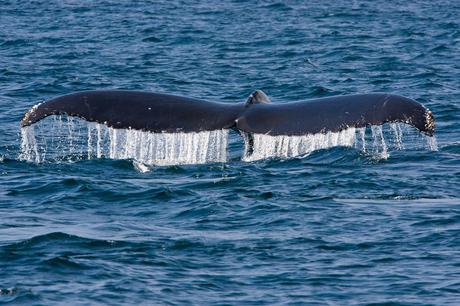 The Monterey Institute of International Studies (MIIS) is situated in one of the most beautiful areas of the country, with the Monterey Bay lapping on Del Monte Beach, flowers blooming along the waterfront in Pacific Grove, and Big Sur dangling off California's edge into the vastness of the Pacific Ocean. What better place to study Environmental Policy, especially as it relates to the sea?
Lead by Professor 
Jason Scorse
, the International Environmental Policy program at MIIS has established a new Center for the Blue Economy to do exactly that. Calling Monterey "the natural place to establish a top-notch academic program in international marine policy and to create a research center dedicated to practical solutions in ocean governance and management," an email announcement today mentioned that capital to begin this new and exciting initiative has been secured and the ramp up to implementation has begun. Starting in Fall 2012, the Institute will offer a certificate in international marine policy. According to Professor Scorse, who will direct the center, "The goal is no less than to make the Institute a global leader in both academic studies and research dedicated to ensuring that the full value of ocean and coastal resources are incorporated into policy and business decisions." The center is planning to: 
Hire a new full-time specialist in ocean policy as early as Spring 2012
Host an annual conference and speaker series on cutting-edge marine policy topics
Sponsor student internships at top marine organizations around the greater Bay Area (and the world)
Support ocean policy research
Expand the reach of the National Ocean Economics Program (NOEP) and
Develop new courses related to ocean and coastal policy in other academic departments.
The very title of the program suggests that this center will focus on the all-important task of balancing economics with the environment. The Center for Blue Economy is a simple yet bold statement of how intertwined economy and environment are and how dependent on the environment the economy ultimately is. Good luck to MIIS in rolling out this very worthwhile program. We look forward to hearing more as the program gets underway.
Author's disclosure: I received my MA from MIIS.
  [Image]