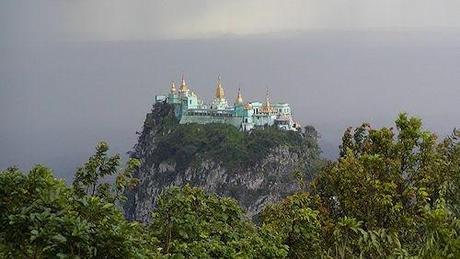 image credit: Oriol Gasc贸n i Cabestany cc
Take a look at this amazing place. Taung Kalat, located in central Burma, thirty miles or so from the ancient city of Bagan, towers above the earth like some sort of giant's sand castle. Atop it there is a Buddhist monastery which rests upon the precipitous volcanic plug.
It sounds dangerous but at this stage in its life, Taung Kalat poses no threat. A volcanic plug is formed when magma, on its way up through a vent on an active volcano, hardens inside the vent.