Before moving to Italy I had this image of what an Italian Artisan was.  For some reason, I always pictured Geppetto, in a candle lit, single window workshop, with a wooden table and a stone entrance, working away alone into the long hours of the night.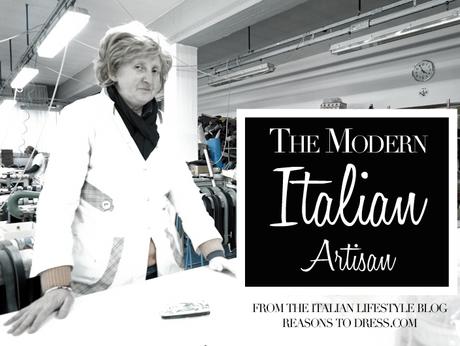 Don't get me wrong, there are still many artisans working in the same Botteghe (workshops)  that have been in their families for hundreds of years, doing mestieri (trades) that haven't changed much over the generations, but the REAL modern day Italian artisan IS different and definitely not a cliché! First of all, modern day Italian artisans are both men and women,  they use and incorporate new technologies into their crafts and they are innovative, creative and produce some of the most daring designs.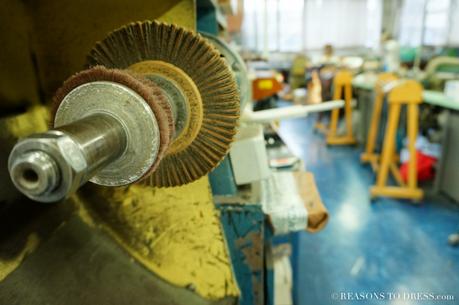 Italy's artisans are one of the main driving forces behind the Italian economy, and with 1,382,773 of them  (source)  you'd be hard pressed to find them all working beside a candle!  An artisan product has to compete with big industry, it is expected to uphold traditions without sacrificing craftsmanship and yet cannot become overly costly.  The artisan plays a vital role in making the world's best products and there is a reason that MADE IN ITALY remains at the forefront of luxury goods.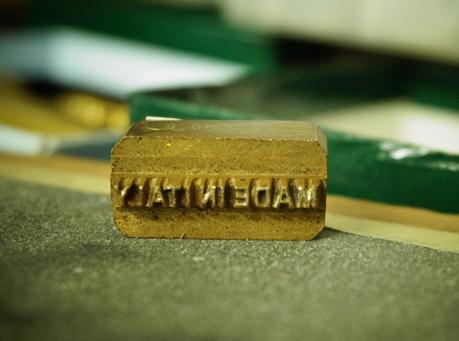 The Role of Artisans
The big Italian (and non) fashion brands rely on Italian artisans to be able to create exceptional goods from sartorial gowns to leather bags and shoes.  Little is actually known about the people behind the product as most of the discussions around fashion are centered on the designers, models and business managers.
In the luxury artisan world a designer presents the artisan with a design and the artisan figures out;
Can this be made ?
How much will it cost to make one?  (a sample)
Can I make it better?
How much will it cost to make many? (a production)
Do I have enough staff and machinery to make many? (mass production)
Whatever you see on the market is only a small fraction of what a brand originally designed.  The final collection is a pairing down based on style, cost and production times.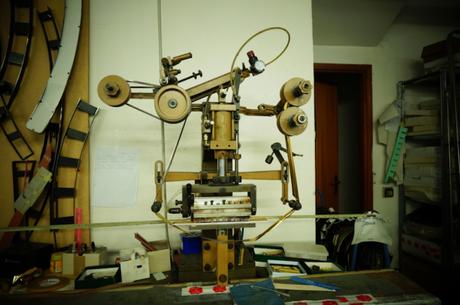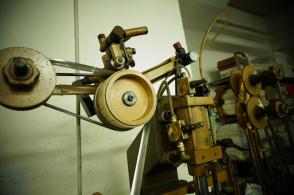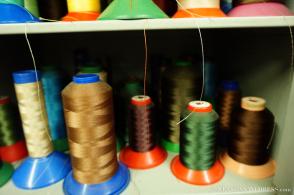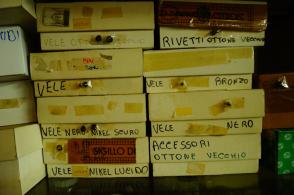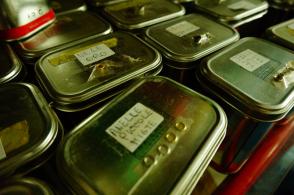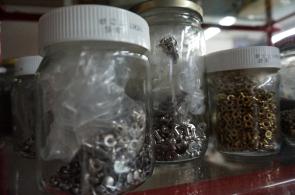 Often times, however, the designers of the big luxury brands DON'T DESIGN the products!  They go into the workshop and choose from a selection of pre-made items created by the artisan.  They rely on the expertise and lifetime research of the people who live and breathe these products and simply choose from their creations.  You may not know that the bag you are wearing was designed by an unknown artisan who has been creating luggage along side his father for 40 years!
Behind the Be*Why Accessories Brand
20 years after beginning a small leather goods business with a partner, Emilia Fontana decided to branch out on her own.  At the time she was focusing on belts and other small leather goods but she realized that the future was with bags!  Together with her trained staff she's been creating bags and accessories for some notable names in fashion.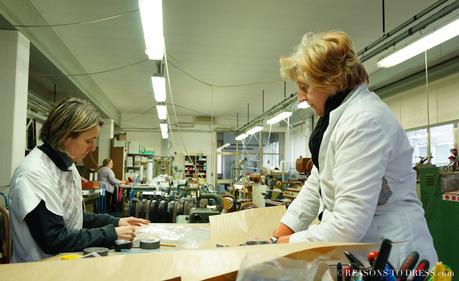 Year after year price competition has become more fierce as big brands search for cheaper prices and even cheaper quality.  Emilia decided that she needed to spread the word about her products and launch her own private label brand to sell directly to customers.  In 2010 the Be*Why Accessori brand was born, offering the same luxury purses and bags to an international clientele without the markup cost from a big brand.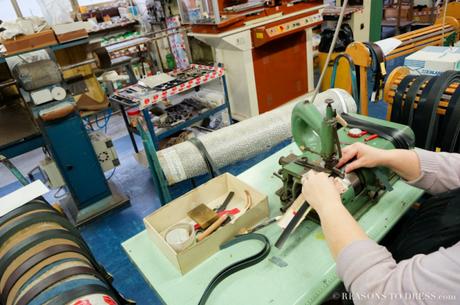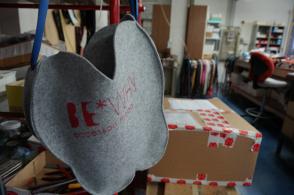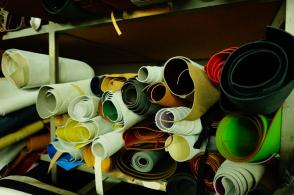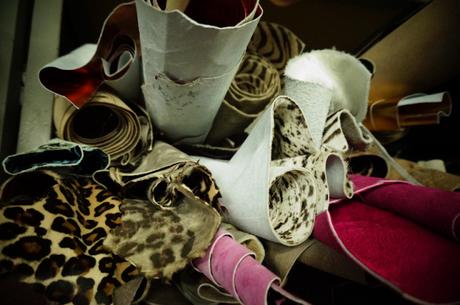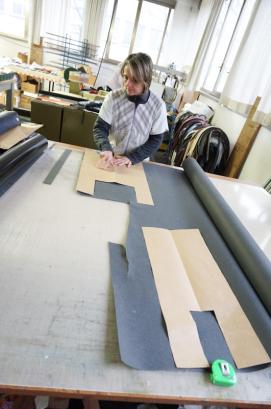 Be*Why's brand image is still being developed as Emilia searches for the right sales outlets.  The designs are trendy but also fairly classic, with a focus on real Italian leathers and selected details and metal accessories. Be*Why maintains an accessible price point while still being an item of prestige.  Their focus is on balancing a quality hand made Italian product without becoming excessively costly. All of their bags and accessories are completely hand made by Italian artisans, and their  designs are focused on versatility;going from day to night….or rather office to cocktail…..or in my case playground to aperitivo!
The Be*Why Accessori brand is primarily sold in-store in Italian clothing boutiques throughout the country.  Recently, the brand launched a simple website that is still in the process of being completed.  Italian artisans often have so much to juggle from actually creating the products to sales and distribution that the online aspect of business is often put on the back burner.  Emilia reached out to me to partner with reasonstodress.com on the promotion of their most recent collection the "Cocktail Dressy", a simple crossbody in real leather with cavallino detailing on each side and a simple chain.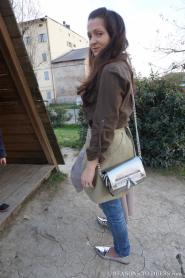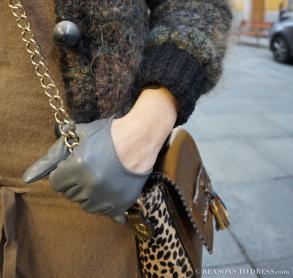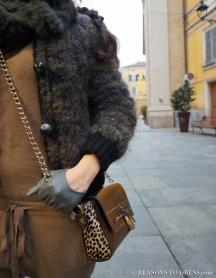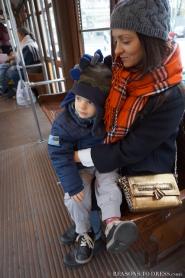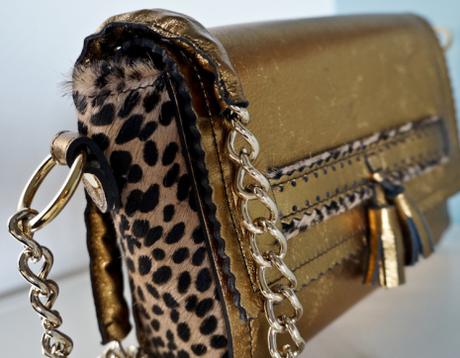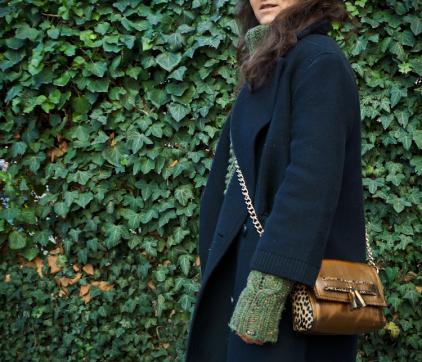 The bag is available for $160 (130 euro) in three combinations
1 – gold leather + leopard cavallino
2 – silver leather with zebra cavallino and
3 – black leather with zebra or cow printed cavallino fur
I LOVE THIS COLLECTION!  Originally I wasn't convinced that I would ever find a use for a gold or silver bag, but I cannot take mine off!!  This month I'm hosting a giveaway for this bag in the silver + zebra combination and throughout the month I'll be sharing how I styled mine.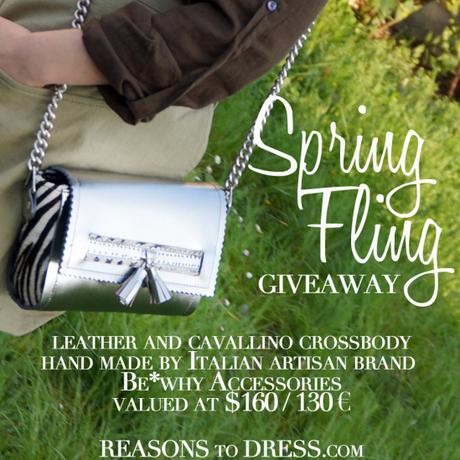 a Rafflecopter giveaway
HAND MADE – The Artisan Series
This article is part of the HAND MADE series dedicated to the artisans of Italy.  Because I work along side my husband who is an exotic leather belt artisan, I've had the pleasure of meeting some of Italy's most prominent artisans in cashmere, wool, leather goods, shoes and bags.  This series is about sharing their stories and products, all well-made, beautifully designed and MADE IN ITALY without the markup of the bigger brands.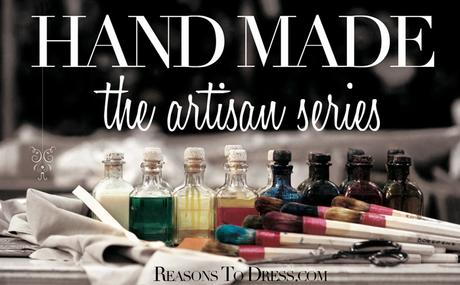 Over the next few months I'll be taking you in to the artisan businesses behind Italy's most important exported good…..FOOD!  So far you can read about La Vacchetta Grassa, and their leather bottega, La Gioja, creating one of a kind modern jewelry pieces in Murano Glass and the Acetaia Malagoli Daniele, producers of Modena's black gold, traditional Balsamic Vinegar!
Feel free to follow Reasons to Dress on Bloglovin' so you never miss a post!
You'll get one email a day with all the new posts from all of the blogs you follow.