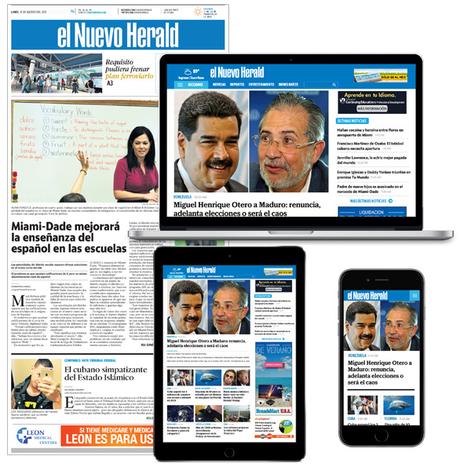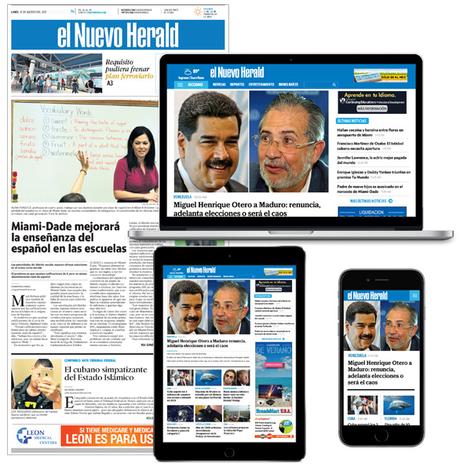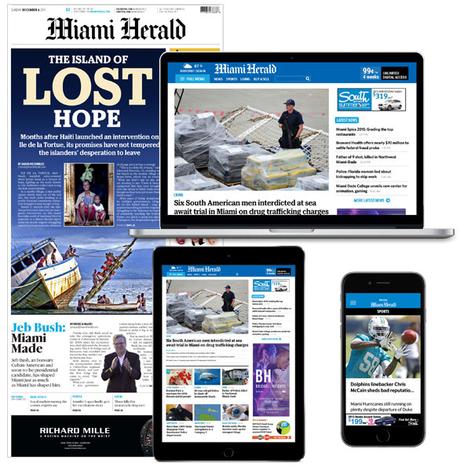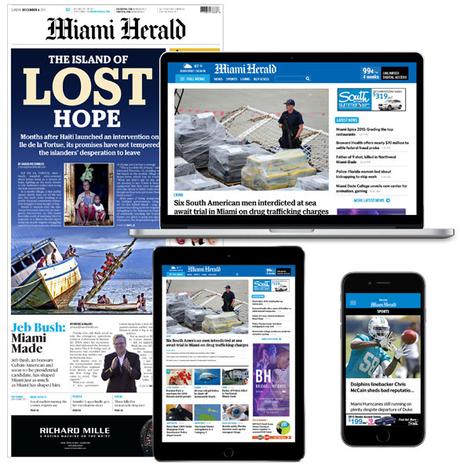 We at Garcia Media have been honored to collaborate on this project with the The McClatchy Company, involving multiple titles . This time, our collaboration with McClatchy challenged us to take 29 very different newspapers in almost as many US cities—The Miami Herald, The Sacramento Bee, Kansas City Star, Raleigh's News & Observer, and Fort Worth's Star-Telegram among them—and create a philosophy for presenting news in the era of the media quintet, define a storytelling strategy across platforms, and design a visual identity to would unify the titles, providing consistency while expediting production.
The McClatchy executives decided to roll out the launch of the project with various newspapers at different times.  Today, it is The Miami Herald and el Nuevo Herald, which have particular meaning for me, as they are published in my hometown of Miami, and it was at The Miami Herald/The Miami News that I started my journalism career as an intern.
The first three of McClatchy's  newspapers to launch with the new look and new philosophy were the California titles on May 12:  The Sacramento Bee, The Modesto Bee and the Merced Sun-Star, with the Fresno Bee following May 19.
We have enjoyed a  project that truly involves a total rethink of how newsrooms operate, considers new strategies for storytelling across platforms, and develops new products for mobile, tablet, responsive web and print.
Reed Reibstein was art director for Garcia Media for all of the McClatchy titles.
http://garciamedia.com/blog/mcclatchy_project_unveiling_of_a_broad_evolution
http://http://www.poynter.org/news/mediawire/343727/today-mcclatchy-hits-reset-with-several-sites-heres-how/
http://www.poynter.org/news/media-innovation/326011/gyllenhaal-mcclatchy-reimagines-its-publishing-process/
http://garciamedia.com/blog/its_launch_time_for_three_more_mcclatchy_titles
TheMarioBlog post # 1404
Please enable JavaScript to view the
comments powered by Disqus.
comments powered by

Disqus