The Man From Rome
by Dylan James Quarles
GENRE
:   Urban Fantasy
BLURB:
Rome is a city like no other, protected by a man like no other.
He is the unnamed Immortal, the Man from Rome, and he is under attack.
An agent of his secret order has been murdered, her tongue ripped out, her throat coated in molten silver. The killing is meant to be a message, a warning that old enemies have resurfaced to punish the Man for the sins of his past. 
Forced to retaliate, the Man sets in motion a sequence of events which pit an American thief, a Roman policewoman, and a fallen Olympian against one another in all-out war. The streets of Rome become a battleground where the supernatural clash with the mortal, and the Eternal City bears witness to yet another chapter in its storied history of violence.
Vengeance reigns supreme in this, the newest Novel from Dylan James Quarles.
EXCERPT
At the intersection of the Via Cicerone, she shifted gears and sped through in front of a honking tour bus. No sooner had it crossed the frame of her rearview mirror than a gray BMW whipped into view and fell in line. Louisa squeezed the wheel and gathered speed. Following suit, the BMW nosed out of traffic to run up the oncoming lane on their right flank. Superior in performance, it bore down on them with the ease of a true predator.
"They've found us," Louisa announced, tipping her head.
Cato turned in his seat, then tensed and reached for the Uzi.
"That was fast," he said. "I guess I shouldn't be surprised—"
Swerving hard, Louisa braked and let a delivery van come between them and the BMW just as it drew level. Clutch pressed to the floor, she shifted into second and hopped the Alpha up onto the crowded sidewalk.
"Out of the way!" She yelled. "Mossa—move it! Get out of the way!"
People scattered, making a narrow path as she blew by. Almost to the next cross-street, she cut back onto the main road and came very near to hitting a man on a scooter. Tires squealing, she spun the wheel and clipped a parked car instead. The man on the scooter began to shout something at her, but the gray BMW promptly mowed him down, and pulled along side the Alpha.
"Duck!" Screamed Cato.
AUTHOR Bio and Links: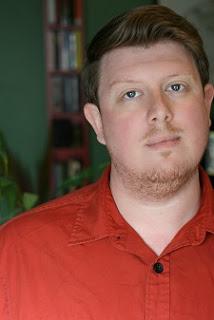 Arriving on the scene in 2012 with the publication of The Ruins Of Mars, Dylan James Quarles

is one of Amazon's brightest Kindle Authors.




Using a his signature ability to make

scenes come alive in your mind, Quarles immerses the reader in the world of his creation, adding layer upon layer until the narrative plays like a film. Further enriched by unique characters and breath-taking action sequences, his fiction is an ideal

blend of entertainment and substance.




Quarles tr

avels often, drawing inspiration for his work from Europe and South East Asia. His newest novel, The Man From Rome, is a direct product of his numerous visits to the Eternal City. Full of on-the-street detail, the novel packs an extra helping of Roman flare for the reader to enjoy! 
Links:


Website

-

www.djqfiction.com




On Twitter

- @dylanjquarles




On Facebook - @themanfromrome




The Man

From Rome on Amazon




GIVEAWAY




Dylan James Quarles will be awarding a $15 Amazon or Barnes and Noble GC to a randomly drawn winner via rafflecopter during the tour.


a Rafflecopter giveaway