You are probably thinking, The Makeup Show Orlando? Wait, wasn't that like a month ago. Well, yes you are correct lovelies. I have been so busy with work and life that I haven't even had the time to touch my poor blog or do some video's on my Youtube channel. But I have made an agenda so that I can post at least 2 times a week and hopefully do 2 video's a week as well.
But on to the show!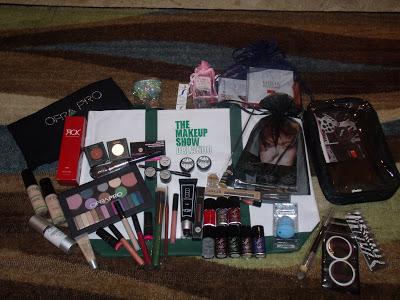 All of my goodies from The Makeup Show Orlando
Hopefully you already read my interview with James Vincent in my last post. If not, you can catch up HERE!
I had such a great time meeting fellow Beauty bloggers, makeup artists and shopping of course.
There was so many brands there. to my surprise, there was also quite a few Florida based makeup companies which was very refreshing to know.
One of the companies I grew very fond of; Ofra Cosmetics. They are a Florida based company that manufactures right in Ft. Lauderdale.
What's even great about this company is that the company was started by none other than an amazing woman. Ofra Gaito started out as a makeup artist & therapist as well as a salon owner in Johannesburg, South Africa in the late 70's and expanded from there. Once in the US, with the help of her husband David, they opened their own makeup and skin care line which came to light as Ofra Cosmetics.
While I was at the booth I had the privilege in meeting and speaking with David and his daughter Carine. They are an awesome team, and seeing them together is the cutest thing ever.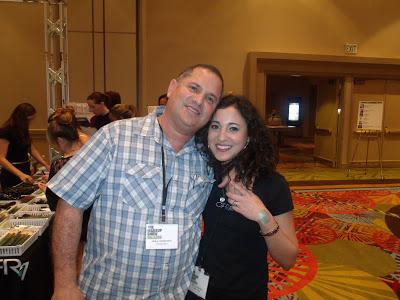 David Gaito with his daughter Carine
Ok darlings, let me get to what you really want to know about the company.. What is the makeup like!
I was able to try their foundation, gel eyeliner and pro eyeshadow palette, along with a ton of other goodies.
Today I will be spotlighting their pro palette. This palette is A-M-A-Z-I-N-G!
Before I get into more detail about the palette, let me give you guys some pics to enjoy to simmer a bit :)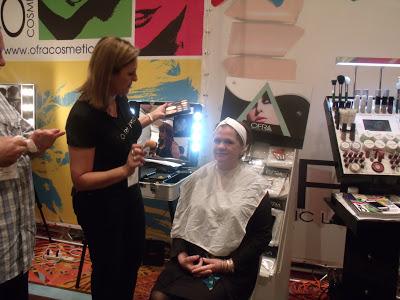 Ofra doing a demonstration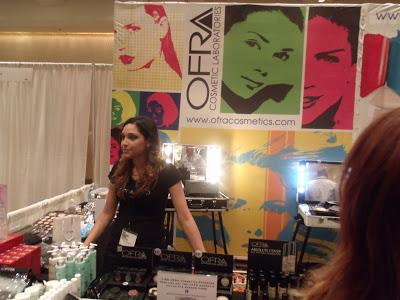 The beautiful Lexi Vega manning the booth :)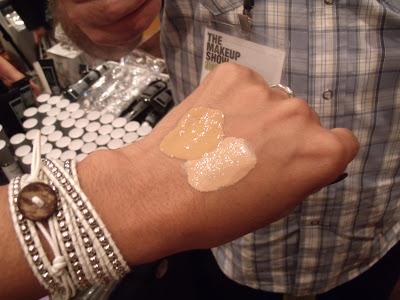 Comparing Ofra Foundation (R) with another brand of foundation (L)
Now for the feature presentation...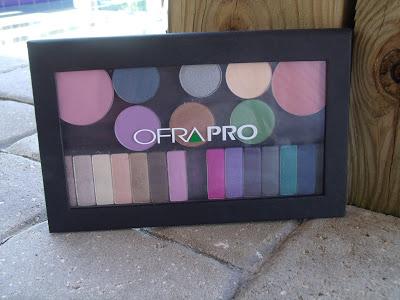 Ofra Cosmetics Pro Palette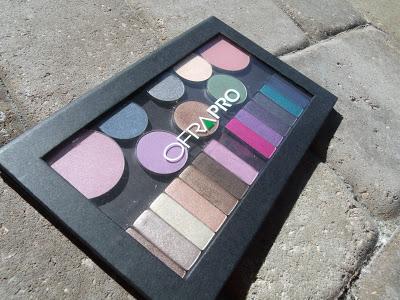 Ofra Cosmetics Pro palette- another angle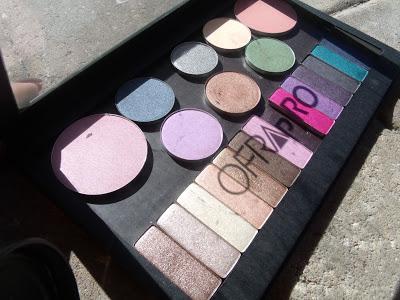 The sun did a cool effect while I was taking the picture
This palette consists of metallics, shimmers and a few mattes. Let me tell you, these colors are pigmented.  Below are my swatches for each of the colors. The first picture is of the bottom colors beginning from left to right. I will also have a video up on my new Youtube channel soon!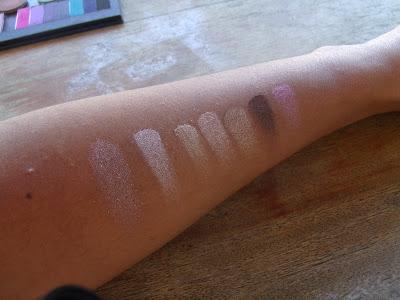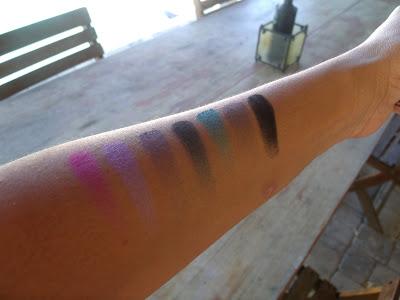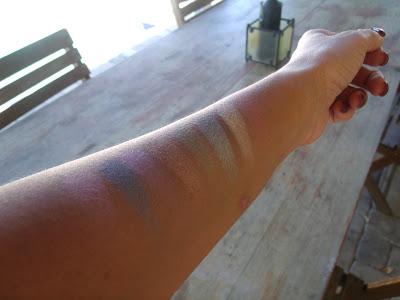 These were done without any primer. Ofra Cosmetics is highly comparable to MAC, so these are not your cheap, wanna be cosmetics company. They are the real deal.
Be on the look out for future reviews on other products from Ofra as well as videos on my YouTube channel. Oh and did I mention..A GIVEAWAY!
I will be giving away one of these beautiful palettes. So be sure to look out for that..very soon!
Until next time loves...
XOXO