Well you have to say my last premonition was completely wrong, remember I said it would be a while before I believed Hodgson would go, clearly not, no sooner I had post my blog up and there he was out of the door and replaced by Fans favourite Kenny Dalglish. Having lost to Manchester United 1-0, I thought it was a decent scoreline to achieve in the circumstances. 
So lets have a look at some of the results of the weekend:
Lowly Ipswich just seem on a downward spiral that at the moment has no end in sight. Now having lost 7-0 to Chelsea who seemed to play a full strength side in order to regain some much needed confidence, I thought that if Ipswich could get at them and in their faces, they could potentially pull off an upset, but credit where credits due, Chelsea were unstoppable today. Charlton succumbed to a mediocre teamsheet at Tottenham, but to fair they held on strong until the big boys came on (E.g. Modric, that boy's first touch is superb) at half time. Having lost 3-0, they will probably feel a little disappointed that they didn't get a goal for their fans but I have to say I was proud of how my boys played and I think they did well.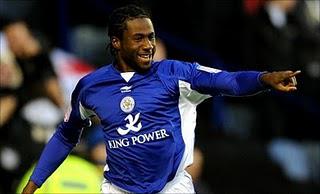 Leicester and Sven battled like Beavers (as Chris Kamara would say) to earn a respectable draw against a strong Manchester City side with Bamba, Leicester's new signing shining during the game. Arsenal were lucky boys to get their draw, but in all fairness it was penalty (Well not Walcott's) but the one given was! Brighton won a hotly contested affair on the South coast against Portsmouth and they must be brimming with confidence now. Burton Albion pulled off a shock and a remarkable fightback to stun Middlesbrough 2-1 and progress to the 4th round. And whilst Notts County and Stevenage did equally well to brush aside their superior opponents, you have to say that the FA Cup never lets you down when it comes down to it. 
So all in all, congratulations to everyone who progressed, in a weekend full of drama you would say you got your usual amount of shocks. And for the first time in 23 years we say goodbye to all 3 North East sides (Middlesbrough, Sunderland and Newcastle) in the 3rd round.