I LOVE figuring out how to get a high end look for much less (who doesn't?) The crafty boys at PANYL knocked it out of the park with an amazing and  surprisingly VERY inexpensive version of the West Elm Patchwork Dresser   by using the IKEA ODDA Dresser + their genius product PANYL.
West Elm Dresser (retails for $999):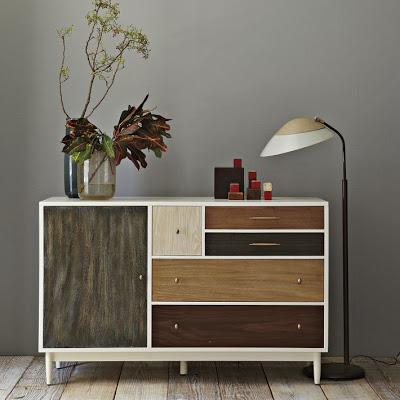 The IKEA Odda dresser + PANYL (entire project about $150):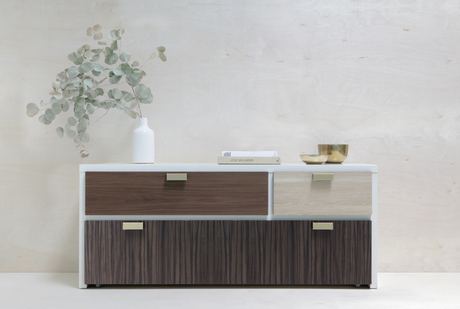 This version looks just as high end, and in my opinion a lot more sophisticated with it's cleaner lines. They added 3 different pieces of PANYL in Dark Walnut, Pale Oak and Ebony to the drawer fronts by  cutting the sections a little larger than the actual drawer front. By firmly pressing them on to the fronts and paying extra attention along the edges, (they pressed down at a 45 degree angle here to create a crease but not stick it to the sides)  the edges were then trimmed using a sharp blade.
They even wrapped the original handles in Brushed Gold PANYL to finish the look. And the best part is the entire makeover took less than 15 minutes!
Here is the ODDA before (it retails for $99):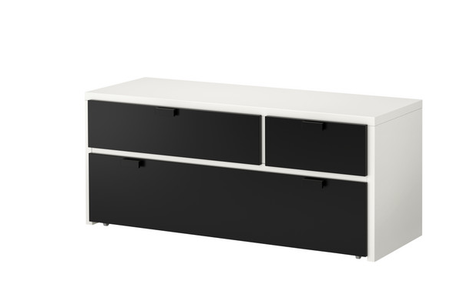 If you have never heard of PANYL, this is what you need to know. Their ingenious product line consists of SO many colors and woodgrains that are available  either precut to fit several different IKEA pieces or by the foot.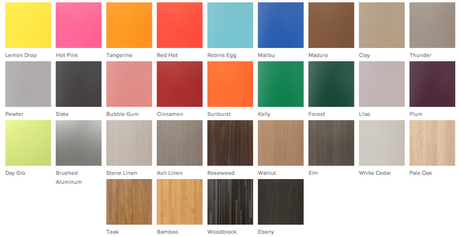 Instead of the time and money it takes to paint, you can quickly change color or add woodgrain to a piece by simply applying the easy to install self-adhesive "panyl".   Their website offers easy to follow instructions and also gives difficulty ratings so you know what to expect.  
My favorite part (since I am a visual color girl) is the ability to try on a look: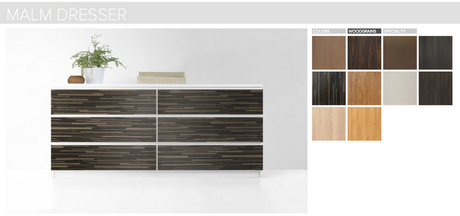 So go check it out!  Just think of all the looks you can create or replicate in minutes!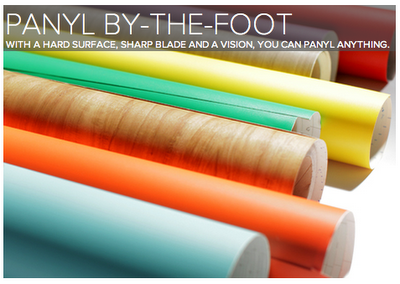 Happy Weekend Everyone!