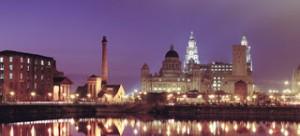 The Social 'Bullet Train'
Faster than the blink of eye, the daily stampede to achieve attention knows no limits.
We have Social Media to thank for this insane and incessant drive for higher and higher profiles, regular attention and the 'Holy Grail' of being a trendsetter.
There was a time and not too long ago at that, when we could anticipate the next move of a company, a celebrity or the like. Today, we can no longer anticipate what will come down the pipe next, we have the ability to react more freely and with more power than we ever have done. There are some who specialise in reacting to life as it unfolds rather than shape life, Social Media has allowed those people to get a major hold on popular culture.
As we rarely leave the house without our mobile device, we are in effect the largest unpaid workforce ever created. News outlets are increasingly less an 'outlet' and more a 'conduit'. For some news agencies the very act of keeping up with their reader or viewer is causing them to run at maximum on a daily basis. Of course what we define as news and 'in the public interest' is nothing more than a pale imitation of the serious journalism the older generations have been brought up on. Despite the fact that there is plenty of excellent, refined and erudite journalism available our news is hijacked by such things as the fascinating tales of Miley Cyrus and other such luminaries of the entertainment world. Unfortunately the lowest common denominator seems to win out every time when catering for the masses….. how sad!
So what does a guy have to do to be noticed these days?
Well, in New York this week to fairly well known English guys both played separate but clever hands in efforts to court publicity. Firstly we had the mysterious street artist called 'Banksy' leaving art all over the city without warning. Yesterday however, he pulled a masterstroke.
He set up a market stall selling a selection of his original canvas pieces for a mere $60 each. Nobody knew about this sale…. why not with all the Social Media platforms? It would have been easy to generate a frenzy of interest. The masterstroke was only to advertise this event AFTER it had taken place. The result has been a worldwide maelstrom of activity regaling us of his exploits. By the way, a few lucky people did buy pieces which actually are valued at over $20,000 each. Not bad for a $60 outlay!
He created the type of high speed reactive social media news generating content we have become accustomed to consume. Clever boy.
The second Brit seizing an opportunity is someone who has been around a very long time. He does not really need the publicity or the attention but in this mad dash world rather than be left behind as a relic from the past he has embraced the digital generation and given them some special footage for their smartphone video collections.
Both of these guys have made me feel like I am missing out on something special, makes me want to be more vigilant watching my 'feeds'!
We may never go back to the slow release concept of content and ideas, perhaps it is an impossibility but if this is the case then we will find only the most creative and vital minds at the forefront of our world from here on in.
"All change!!!!!"
see you on the long and winding road…… Patrick