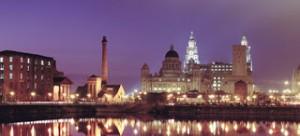 Be vulnerable and succeed
If you have a 'fragile male ego' be prepared to put it somewhere safe if you want to hit the high notes. Ladies, don't feel left out, you can play too!
Pushing boundaries and changing things for the better requires a level of introspection that is often threatening to the point many fail to follow through.Nothing original or worthwhile was ever accomplished by someone who was reluctant to fail. There is no coincidence that we often refer to the 'light bulb 'moment, it took untold effort for Edison to conquer his task, yet each of his 'failings' was in his mind just another way not to achieve the end goal. He saw every failure as a positive step forward….. don't you just hate people like that!:)
Of course he was right and we would do well to pursue those types of perceptions. In a world where we are better connected than ever before , it is easy to pick the low hanging fruit in our work when we really should be seeking 'failure' and exposing ourselves to scrutiny in order to set new levels of achievement and understanding.
There is a power in vulnerability that can be used to drive great creativity, there is an attitude we use at 3rd Planet which means we try to 'fail' as quickly as we can when developing new ideas and products. Why? Because when we fail we learn more and we get the answers to correct our original efforts, so the quicker we 'fail' the quicker we 'succeed'. They are just different sides of the same coin……
Listen to Brene Brown as she illustrates the power and importance of being vulnerable in our everyday life. If you can do this regularly , you may well find that you redefine your definition of failure and success….

see you on the long and winding road….. Patrick