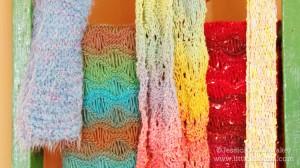 The Loft Yarn Store in Bremen, Indiana
I can't sew and I can't knit (yet!) but I sure enjoyed browsing around
The Loft yarn store in Bremen, Indiana
.
In business for just a little under a decade, you'll enjoy a nice country drive getting to this Marshall County shop!
The Loft Yarn Store in Bremen, Indiana
This is just a beautiful, beautiful yarn shop!
When you walk in the door to the garage turned studio, follow the sign upstairs to the bright and spacious knitter's destination.
Shelves and baskets and cubbies and all sorts of fun little nooks contain oodles of yarn in so many colors and textures–and new products in all the time!
Bremen, Indiana Knitting Store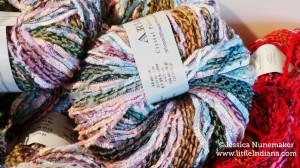 The Loft Yarn Store in Bremen, Indiana
Have I yet said how gorgeous this shop is? You would never think that anything located above a garage could turn out
so cozy
, but there ya go! It's just an inviting place with the kind of atmosphere that makes you want to sit down and stick around for awhile.
That's a good characteristic to have because at The Loft it's not only about selling knitting and crocheting supplies, it's also about community.
Each week you will find a variety of unique workshops for crocheters and knitters. Past meet-ups have included a Christian fellowship knitting/crocheting morning class, a retired teacher's class, a crocheted market/beach bag, and general knitting/crocheting nights for a little socializing, a little coffee, and maybe even a snack or two.
Go There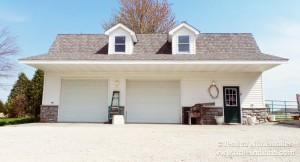 The Loft Yarn Store in Bremen, Indiana
As always,
please call ahead
! Anytime she is home, she will be open–unless it's after 5 PM or on a Sunday.
Definitely visit The Loft Studio in Bremen, Indiana for a fantastic selection of yarns, the supplies you need, and great conversation all right here in Northern Indiana!
Small Towns: Destinations, not Drive-Thrus! I'm Jessica Nunemaker and THIS is little Indiana!
Find pictures in Indiana on my Flickr photostream or on the new little Indiana Tumblr blog.
Just don't forget to tell 'em that  little Indiana sent you!
The Loft Studio
4122 State Road 331 South
Bremen, Indiana 46506
574.248.0453

Don't miss a moment. Subscribe to little Indiana and receive instant updates to stay on top of everything "little."
little Indiana: Where to Stay, Play, and Eat in Small Towns in Indiana. Discovering Indiana's best small towns! Now get little Indiana on your Kindle.
Targeted. Relevant. Affordable! little Indiana advertising.