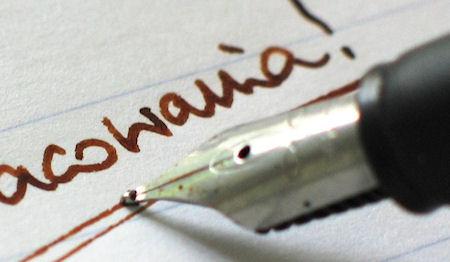 image credit
Rick Schrager is a professional beachcomber and hobbyist photographer living in Southern California. He is passionate about written communication. His creative work has been featured in USA Today, The Village Voice and other publications. I've known Rick for over 10 years because of his now-gone sites Wanderlust and Technoerotica. Wanderlust was one of the first sites to say some nice words about The Presurfer.
Rick recently re-opened a project he started in 2006.
The Letter Project
. It is an effort to preserve the lost art of letter writing. It's actually very simple. You ask for a letter, he writes you a letter. He promises a written response for each letter sent to him. He promises to keep names and addresses private and any information sent to him confidential.
The Presurfer