New to little Indiana? Subscribe for free to my RSS feed. Thanks for stopping by!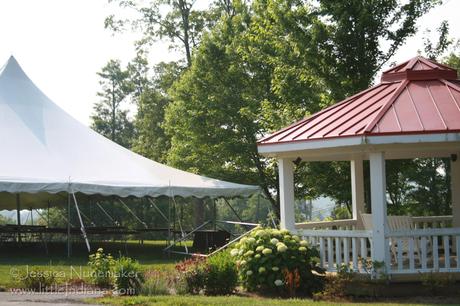 Leavenworth Inn in Leavenworth, Indiana: Setting up for a Wedding
The Leavenworth Inn bed and breakfast in Leavenworth, Indiana sits atop a large hill above the most amazing scenic overlook. Who knew that Indiana had such a thing?
The Leavenworth Inn
If it weren't for the sign, it would be easy to miss this Indiana bed and breakfast. At least, we were so busy gawking at the large drop-off at the side of the road we might have missed it!
This is an amazing location for a bed and breakfast. Built in the 1800′s, in the early 1900′s it was advertised as Forest Grove Farm, "The Place to Spend Your Vacation."
Guests could expect Spring chickens, fine air, and milk from Jersey cows. Once upon a time there were even grape vineyards.
Today? While it is no longer a farm, you can still expect the "fine air." A remnant from its past, the old wine cellar still remains in the basement.  Ready for a little Indiana history? What was once a town of 2,000 (until a horrible flood in 1937) is now a town of 200. It's the perfect place to relax and unwind.
Four buildings with sixteen rooms make up Leavenworth Inn–on six acres of land! There's all sorts of stuff to do here–or not. I can't wait to tell you all about it!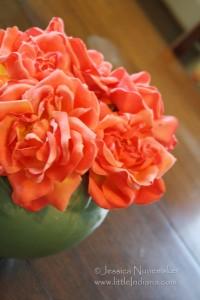 Leavenworth Inn in Leavenworth, Indiana
Our Room at The Leavenworth Inn
Peaceful and homey. Those are two words I would use to describe the Magnolia Suite.
Don't think that by "homey" I mean small or outdated, either. We had an adjoining suite to share with the kiddos–two queen beds and one shared bathroom. Nicely decorated all around.
It is comfortable and relaxing. It's also exactly what we needed after two very full days of exploring Indiana towns.
A small table and pair of chairs sit near a window, perfect for me to get some little Indiana work done! We also had an exterior door that leads right outside.
Kid #1 and I woke up early to take advantage of a few fun amenities here at The Leavenworth Inn–more on that later! Having easy access to the outdoors was great!
The "Breakfast" in Bed and Breakfast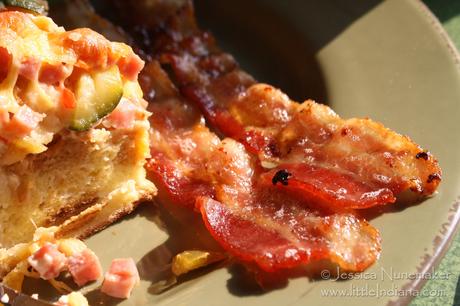 Leavenworth Inn in Indiana
After rounding up the kids, we only had to walk out of our room and through the family room to get to where our family was seated for breakfast. We were just off the dining room.
While I admit we were slightly disappointed (it is the fun part of staying in a B&B, talking with strangers!) it worked out okay. The kids got to just talk (or babble) to us while we planned out the rest of our day, which included Marengo Cave!
There's plenty more where this came from! Stay tuned for more of The Leavenworth Inn.
See more Leavenworth, Indiana images and other pictures in Indiana on my Flickr photostream.
The Leavenworth Inn
PO Box 9
930 W State Road 62
Leavenworth, Indiana 47137
812.739.2120
888.739.2120

View Larger Map
Special thanks to Paula Werne and Spencer County who put this great trip together! My opinions, as always, are my own.
little Indiana: Where to Stay, Play, and Eat in Small Towns in Indiana. Discovering Indiana's best small towns! Now get little Indiana on your Kindle.
New! Offering affordable online advertising for your small Indiana business! little Indiana Businesses is the online presence that you've been looking for.